Shipping packages from Japan worldwide with forward2me
Package forwarding from Japan can open up all kinds of new and exciting possibilities. Japanese popular culture has grown massively in recent years and is now sought after all over the world. Japanese tech, anime & manga, Japanese cuisine, music, art, video gaming and fashion have all filtered out to the wider world, gaining both popularity and influence. However, it's often quite difficult to get hold of many popular Japanese items outside of Japan.
That's why forward2me operates a warehouse in East Asia, specifically Japan, for forwarding parcels worldwide exclusively with DHL. Package forwarding from Japan allows us to get your favourite Japanese brands to the from Japan to the USA, UK, Australia and Worldwide quicker than ever before.
How it works in 5 easy steps
Sign up for a Japan address
Follow the simple sign up process to create your forward2me account and you'll receive our Japan forwarding address to use when you order your goods.
Order your goods to your Japan forwarding address
Go to your favourite Japanese retailer such as Rakuten and order your goods using the delivery address that we've provided.
We receive your parcel at our Japanese forwarding warehouse
Your parcel will arrive here at our Japanese warehouse, at which point we will check to make sure that it can safely and legally be forwarded on to your location. We'll then send you an email to let you know that we've received your goods.
We ship your parcel
Next, you can log in to the site, select your preferred courier for the shipment and pay for shipping, either by credit card, PayPal or bank transfer. If you make the payment before 11:00 am, we can usually ship the very same day.
Your parcel arrives home
Depending on the courier options that you choose, you'll receive delivery of your parcel within one to four days of it leaving our warehouse. Local customs processes can also have an impact on the exact delivery date and you may also have to pay customs duties depending on the contents of the parcel and where the parcel is being delivered to. You'll also have to sign for your goods when they arrive.
Shop in Japan and deliver worldwide
Shopping using our package forwarding Japan service allows you to shop with all of your favourite Japanese brands and have them shipped to you anywhere in the world.
Popular retailers in Japan include Amiibo, Bearbrick Figures, Sony, Rakuten, Nintendo, Mercari, and amazon.co.jp. Many people opt for parcel forwarding from these Japanese retailers.
No matter what items you want to ship from Japan, we can safely and securely forward them to you wherever you may be.
How Much Does It Cost to Ship from Japan?
How much package forwarding from Japan costs will depend upon what kind of items you want to ship, as well as how big and heavy they are.
To get an estimate of how Japan parcel forwarding will cost, head to our pricing tool, where you can enter your item details including weight and dimensions, as well as your destination country to get an estimate for shipping your purchases.
We Ship Worldwide With…
Our Japanese warehouse ships worldwide with DHL Worldwide Express. An order placed one night can arrive at our warehouse the next morning, be on a DHL flight that evening and with you typically within 1-3 business days.
In addition to the standard prohibited items for international shipping, we are unfortunately unable to ship alcohol or products classed as Dangerous Goods from the Japan facility at this stage.
We ship worldwide with

Pay with confidence



Don't just take our word for it
Highly recommend.
Great service. Quick. Excellent communication.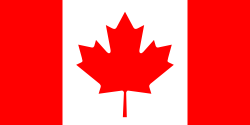 Canada
Stephanie Helton
21/04/2021
Another great customer experience as always!
All of my items were well packaged and shipped quickly! Perfect experience as always! I can't recommend Forward2Me enough!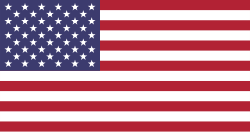 United States of America
FedEx International Economy
Trusted Customer
22/04/2021
It is cheaper than what they quote!
Swift process! It is also cheaper than the shipping calculator. No hidden cost! Reliable, i have used their personal shopper service before -it is very quick. Their customer service also replies fast regarding whether or not the item can be shipped internationally.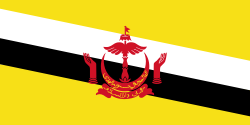 Brunei Darussalam
Piyumi Weralavithana
19/04/2021
Customer experience
Fast and trustworthy..Customer service is very efficient nd supportive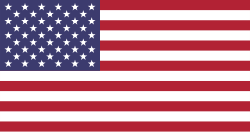 United States of America
Trusted Customer
22/04/2021
Efficient, covenient, helpful.
Yes, would buy again. Service was efficient. Constant contact, help contact also available. Prompt.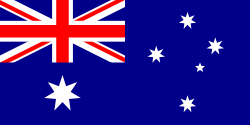 Australia
Trusted Customer
18/04/2021
Great Service!
I've now used forward2me on four occasions with zero problems, so they deserve a good review. One order of two items were combined to ship and went smooth, the rest were mailed separately because it didn't lower the cost of shipping. This has been a helpful and trustworthy service so far. Thanks to the people working their especially with everything that's going on now. I would definitely recommend!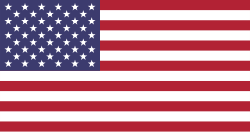 United States of America
Trusted Customer
22/04/2021
fast yes!
its pretty good, got it faster then i anticipated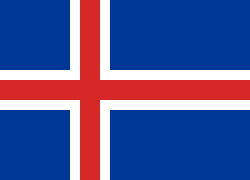 Iceland
Excelent service
I used forward2me for the first time and I'm verry happy with the service. My parcels were handled verry well and I managed to save some money using combine and repack. I'm verry happy with the quality of the service and I have to say their Customer Service team is amazing! I'll be using forward2me again pretty soon :)

Bulgaria
Customer experience
There is no complaint. I will continue to use it.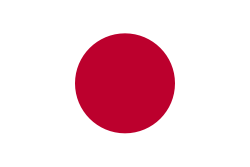 Japan
Trusted Customer
21/04/2021
Super fast shipping from Europe to U.S.!
Great customer service!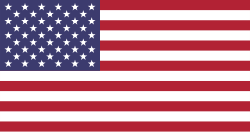 United States of America
Shop in Japan