EUROPE PARCEL FORWARDING SERVICE
You can now shop on German and European websites and ship to countries like the USA, UK, Canada, Ireland, Australia, and the rest of the world with forward2me, thanks to our new warehouse in Germany, right in the heart of Europe. Shop on Amazon.de or buy from Nike, eBay and a host of highly sought after European brands then use your forward2me parcel forwarding address to ship worldwide.
The new home of package forwarding in Europe, our German warehouse offers you the chance to shop in Germany, the Netherlands, Poland and a number of other European countries and have your parcel forwarded around the world. Reship from the EU worldwide, with confidence. We truly believe forward2me is the best parcel forwarding service in Europe!
START SAVING
Popular German and European brands
Your very own European forwarding address unlocks endless possibilities. Shopping using our European parcel forwarding service allows you to shop for your favourite European brands and have them shipped to you in the US, UK, Middle East and anywhere in the world. Europe is known for its high quality produce, unique fashion trends and exciting technology. Huge retailers you get access to thanks to our German shopping address are also MediaMarkt.de and Otto.
We ship many popular European fashion brands such as Hermès, Louis Vuitton, and Chanel, as well as other popular brands such as Adidas, Lego and Puma. Save money on shipping costs from Europe with simple parcel forwarding via your own European shipping address.
Delivered near you
From:
To:
Shop
From
To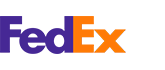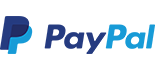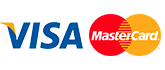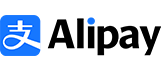 Get a quick estimate
your benefits
No services available for this destination
Why use european parcel forwarding
Our Europe parcel forwarding service lets you get hold of all kinds of items you never thought you could. If you buy goods online from Europe you'll be able to shop at a wide range of stores and brands that just may not be available where you live. Whether you're after the best in European technology or stylish clothing, we're here to help.
Get a parcel forwarding address in Europe and shop at Amazon.de, Ebay.de or from German brands. Get your hands on toys and games from Steiff and Ravensburger, books from Hugendubel, and the latest fashion from Görtz.
Don't just take our word for it
Romeo-Remus Rusu
09/12/2023
Customer experience
The services rendered by the company are very good, dispatching of parcels is swift and customer service is supportive and solves any issue, if occured.

Kenneth Whitehead
08/12/2023
Prompt despatch of goods with good…
Prompt despatch of goods with good liaison with customer

Switzerland

Prompt and hassle free delivery..
Prompt and hassle free delivery..

United States of America

FedEx International Economy
The office assistant we all need!!
So incredibly convenient and amazingly fast shipping! Will be using your services from now on for my overseas purchases! Thank you!

United States of America

Good communication and speed on the…
Good communication and speed on the process. Got me out of a jam, and will use again!

United States of America

Shaker Alashhab
08/12/2023
They do good
They do good

Spain

Good service to forward parcels
Good service to forward parcels, good price if combined. Maybe a little slow answering to questions, but overall experience is good.

FedEx International Economy
Fast, reliable, trustworthy
Helpful and fast service

United States of America

Great
Great! Would use it again.

United States of America

THANKS FOR GREAT SUPPORT AS ALWAYS!
Ms.Girlie always properly communicates my requests to the warehouse staff. And then this operator packing is great. Each ceramic was well packed with bubble wrap and all items were put in one box without white packing peanuts. Thanks again Girlie and Warehouse Operator.

Frequently asked questions
The shipping cost of your goods from Germany will depend upon what kind of items you want to ship abroad, as well as how big and heavy they are.

Prices to the USA start from €29.19 or $35.58 for 1 lb of package weight, and prices to the UK start from £20.32 for or €23.63 for 1 kg of package weight.

To get an estimate of how much your package will cost to send, head to our pricing tool, where you can enter your item and dimensions, as well as your destination country to get an estimate for your item.
Forward2me offers reshipping from the whole of the EU via our Germany warehouse. This means you can access Netherlands reshipping, Denmark reshipping, Luxemburg reshipping and much more. Order from Germany and the rest of the EU and ship to the US, Australia or anywhere else in the world.

Your European forwarding address opens up a whole world of possibilities.
Due to a high level of fraud, German authorities require us to obtain a valid copy of your identification, such as a passport or driver's license, to ensure the legitimacy of shipments. And a recent utility bill (not more than three months old) matching your shipping address is acceptable. Utility bills include electricity, gas, water/sewage, garbage disposal, internet, cable TV, and phone services. If you don't have utility bills, bank statements are also acceptable.

You can find more information about document verification here.
Forward2me offers two package forwarding services allowing you to ship multiple items from our German warehouse. These are our combine & repack service, and our package consolidation service.

Combine & repack
The combine & repack service for forwarded packages is just €2+VAT per package and, as long as your packages all arrive within the 30 day period, it won't cost you any more on top of that.
Where appropriate (too bulky or not suitable for export) we remove retailer packaging from the items you've ordered and combine them all into one package, specially designed to stop you from having to pay individual shipping fees for each item. We never remove manufacturer packaging unless specifically asked.
Where there are many small items arriving individually, it is often best to leave them in the retailer packaging and simply place them into a larger box. The packer will use their discretion as to what is the safest and most cost efficient - they will not try to make things smaller if there is no money to be saved.

Package consolidation
We will consolidate your package into one airway bill but won't remove the retailer packaging.
This means that your packages may remain completely separate from each other, but still be in the same shipment, or they may be combined into one box but remain in their original packaging. The packer will use their discretion.

For more information visit our package consolidation or combine & repack services page.
In addition to the usual prohibited items that cannot be shipped across the world, keep in mind, that we are currently able to ship alcohol from the German warehouse only with UPS.
We offer DHL, FedEx, UPS, GLS and DPD for international shipping from Germany.

The German authorities have recently instructed us to request a valid copy of our customer's passport and a recent copy of a utility bill matching the delivery address for all shipments before they are despatched from our German warehouse.

This document will be requested and will need to be approved by forward2me before shipments can leave the facility.
Forward2me operates a warehouse in Germany, where you have a unique address. When your packages arrive at your German address they are immediately logged into your account by a German worker. You receive an email notification at that moment. Then, behind the scenes we transport your package to our warehouse in Poland for processing, storage and shipping. This is why, when you ship, the package originates from Poland.

Our Polish and German warehouses are 10 minutes apart along the Polish-German border with the river Oder in the middle. Transport between warehouses runs every hour and is handled by forward2me staff using forward2me vehicles.

To those unfamiliar with the EU single market and free movement of goods, this might seem a little odd. forward2me is certainly the first parcel forwarding company to utilise such a model but this is a well understood approach with all large scale online retailers, including Amazon and Zalando, serving German customers from logistics facilities just across the border in Poland.
Shipping information from our German facility
Our Europe & Germany forwarding warehouse is located in Brandenburg, perfectly placed to reship your parcels around the world. It's waiting to become your new German forwarding address.

This location was chosen to make our parcel forwarding service perform to its best abilities. Opening our own warehouse has allowed us to streamline the process and work with the likes of FedEx and DPD to make our deliveries even faster.