BUY FROM TURKEY ONLINE AND ship worldwide
We operate a warehouse in the very heart of Turkey, which means we're able to ship your parcels faster than ever before. Buy from your favourite Turkish online shopping sites and get your items delivered around the world.
Turkish online shopping with worldwide shipping is a new reality with the forward2me Turkey warehouse. Get a free Turkish shipping address, shop online from stores in Turkey and access international shipping, even if they don't offer it themselves. Package forwarding from Turkey has never been easier, faster or more affordable!
Shopping online from Turkish retailers gives you the pleasant feeling of a rare find and we're here to help. You can buy clothes from Turkey online and get them shipped all around the world, or simply access cheap online shopping from some of your favourite Turkish shops.
Shop at the likes of UBuy, Trendyol.com, Newegg, Koçtaş, Modanisa, Media Markt, LC Waikiki, GittiGidiyor, Amazon.com.tr, and Zebramo then get your purchases shipped internationally. Parcel forwarding opens up a whole world of possibilities through online shopping at your favourite stores and the best wholesale boutiques. Buy clothes, technology and more from Turkey and forward them anywhere.
WE SHIP WORLDWIDE WITH
PAY WITH CONFIDENCE
PAY WITH CONFIDENCE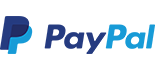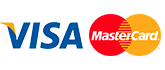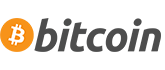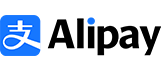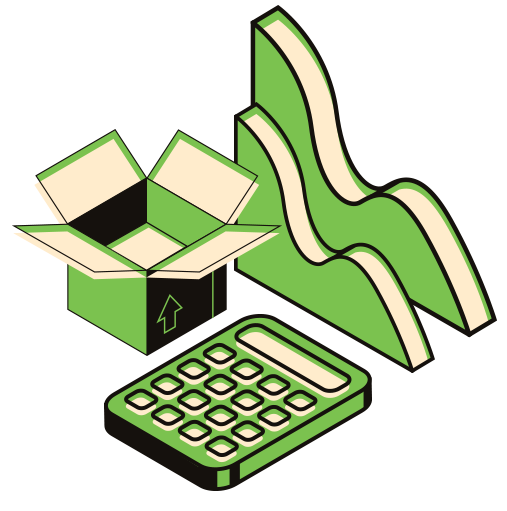 No services available for this destination



FRIENDLY CUSTOMER SUPPORT
why use turkish parcel forwarding
Your very own Turkish forwarding address opens up a whole new world of possibilities. This shipping address gives you the opportunity to unlock parcel forwarding from Turkey, so you can use your favourite Turkish online shopping websites like you live there. Whether that's newegg, LC Waikiki or Media Markt.
We operate a warehouse in Turkey that's designed to help you to shop in Turkey and reship your items internationally. It doesn't matter what you want to ship from Turkey, as long as it complies with our restricted & prohibited items list, we're able to get it to you safely and securely to anywhere in the world
don't just take our word for it
Goes be on the call of duty!!!
Customer Service Representative was very helpful, kind and did not give up until I was able to understand which box to hit and how to fill it in. Not to many people do this any more. Good Customer Service Representative.

United States of America

FedEx International Economy
Excellent service
From start to finish my transactions were smooth ones. I did both the personal shopper service and having items delivered to my freight forward address, and both were quick, efficient and no problems. The price to ship to my country was not high as expected. I did business with another popular courier and Forward2me was way better than them, so sorry I did not stumble upon this company first. Their site is easy to maneuver and they do their best to inform you of what is happening via email every step of the way. I look forward to doing business again with them.

Trinidad and Tobago

Fast shipping
Fast shipping, great service, highly recommended A+++

United States of America

Great experience
Forward2me made it very easy for me to purchase items located in the UK, which otherwise I could not have acquired. I appreciate the service. It's quick, simple and gets the job done.

United States of America

Mariemichelle J
29/01/2023
Very quick and efficient
Despite the DHL fee is a bit steep the parcel is quick to arrive

Seychelles

Perfect for forwarding any UK packages…
Perfect for forwarding any UK packages to the USA, whether the seller does not offer international shipping, or if you'd rather use DHL for example and the seller only ships via Royal Mail, you can ship via Royal Mail to Forward2me and then have Forward2me ship again via DHL.

United States of America

Great for bridging service
What a great experience, would recommend and will definitely be using again. I wanted a pair of shoes here in Aus but kept missing out on restocks. So glad I looked in UK because they had much better options. Now I feel VIP that I have a style that's not offered here that no one else is wearing. The customer service was great and responded back super fast when I got stuck with placing my first order. I found the pricing very reasonable for the express overseas DHL. Already planning another order!!!

Somewhat happy
I definitely struggled a bit with the website and getting the invoice in (now know how to make an email into a pdf) so that's good! I definitely would recommend this site if you live outside of the UK. It definitely worked for me and the clothing came quickly from them once it was sent. They have good communication skills and are very helpful to getting you through the system. They are very reliable and for real so don't hesitate to use them. Good luck!

United States of America

Evaluation
A very excellent company for collecting shipments and re-sending them to your country around the world. Their advantages are many and the most important, in my opinion, is:- 1- excellent handling 2- Quick response 3- they give you addresses in different countries. From long experience, I recommend them شركة ممتازة جدا لتجميع الشحنات واعادة ارسالها لدولتك حول العالم. ميزاتهم كثيره و الاهم بنظري 1- التعامل الممتاز 2- سرعة الرد 3- يعطونك عناوين في بلدان مختلفة من تجربه مطوله انصح فيهم

Saudi Arabia

Great service
I was a bit skeptical on using such a forwarding site... But the service was excellent! I got my goods really fast! Thank you so much!

Switzerland

frequently asked questions
Depending on what you are buying, how much you are buying, how heavy and how big your items are, the cost of shipping will vary.

However, you can get an estimate of how much your package will cost to send to you using our pricing tool using DHL as our international shipper. Simply enter the item and its dimensions and where you are located and we will give you an estimate for your item.
In addition to the prohibited items for shipping as per our Terms of Trade we are unable to ship alcohol or any products classed as Dangerous Goods from the Turkey facility at this stage.
While many stores in Turkey don't offer international shipping, forward2me can reship your parcels to you almost anywhere in the world.

Forward2me ships to the whole of Europe, Africa, North America, Asia, Oceania and South America. This means you'll be able to unlock parcel forwarding from Turkey to the US, Australia, Japan and pretty much anywhere else you could need it. To find out which countries we can forward parcels to from our Turkish warehouse, check our pricing page.
Yes! Your forward2me address is a regular Turkey postal address. This means you can use it for deliveries, but you can't use it as a PO Box or anything other than post.
The best goods to purchase from Turkey are those manufactured in Turkey. We strongly discourage purchasing outside Turkey as Turkish customs are very restrictive and bureaucratic. It is easy to end up abandoning goods owing to the fees being much larger than the value of the items being purchased. The process is also extremely slow and time consuming. This is an explicit government policy with the intent of keeping tight control over who is importing foreign goods. Use the Turkish warehouse to buy Turkish goods.
If you order multiple items from one retailer in one package, we'll just treat that as one order, but if you want to order multiple items from separate Turkish retailers we have two additional services. These could let you buy clothes wholesale from Turkish online shopping websites if you wanted. Our two services are 'combine & repack' and 'package consolidation'. We can hold your items for up to 30 days free of charge and then do one of the following:
Combine & repack
Our combine & repack service is as low as €2+VAT per package. For this service we remove the original packaging on all the items and combine them into one larger package. This service has been designed to stop you having to pay additional shipping fees for every item when you order more from more than one Turkish shop. It's aimed at offering you a low price on shipping and keeping your package as small as possible.
Package consolidation
Our consolidation service works a little differently. We'll consolidate your orders into one shipment. This means that they may all still be separate packages, but sometimes they'll be combined into a box. They'll always be in their original packaging.

For more information visit our package consolidation or combine & repack services page.
Our Turkey warehouse exclusively uses the DHL courier service. This means you can use online shopping sites in Turkey, get your items delivered to our Turkish warehouse and then DHL will deliver your items to you wherever you are in the world.