Buy from Turkey online
and ship worldwide
We operate a warehouse in the very heart of Turkey, which means we're able to ship your parcels faster than ever before. Buy from your favourite Turkish online shopping sites and get your items delivered around the world.
Turkish online shopping with worldwide shipping is a new reality with the forward2me Turkey warehouse. Get a free Turkish shipping address, shop online from stores in Turkey and access international shipping, even if they don't offer it themselves. Package forwarding from Turkey has never been easier, faster or more affordable!
Shopping online from Turkish retailers gives you the pleasant feeling of a rare find and we're here to help. You can buy clothes from Turkey online and get them shipped all around the world, or simply access cheap online shopping from some of your favourite Turkish shops.
Shop at the likes of UBuy, Trendyol.com, Newegg, Koçtaş, Modanisa, Media Markt, LC Waikiki, GittiGidiyor, Amazon.com.tr, and Zebramo then get your purchases shipped internationally. Parcel forwarding opens up a whole world of possibilities through online shopping at your favourite stores and the best wholesale boutiques. Buy clothes, technology and more from Turkey and forward them anywhere.
No services available for this destination



FRIENDLY CUSTOMER SUPPORT
Why use Turkish
Parcel Forwarding
Your very own Turkish forwarding address opens up a whole new world of possibilities. This shipping address gives you the opportunity to unlock parcel forwarding from Turkey, so you can use your favourite Turkish online shopping websites like you live there. Whether that's newegg, LC Waikiki or Media Markt.
We operate a warehouse in Turkey that's designed to help you to shop in Turkey and reship your items internationally. It doesn't matter what you want to ship from Turkey, as long as it complies with our restricted & prohibited items list, we're able to get it to you safely and securely to anywhere in the world
Don't Just
Take Our Word For It
Trusted Customer
28/07/2021
Prompt and reliable service
Prompt and reliable service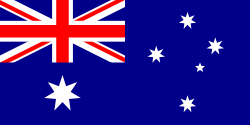 Australia
Viviane PEETERS
27/07/2021
Heel goede opvolging en communicatie met de klant.
Het was mijn eerste kennismaking en samenwerking met deze firma. Hun service was zeer goed : snelle opvolging en goede communicatie met antwoorden op alle gestelde vragen wat voor de klant een geruststelling is. Zou het bij een volgende aankoop zeker opnieuw doen.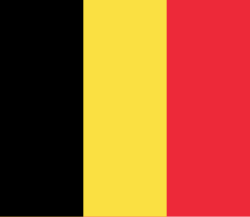 Belgium
Excellent, consistent, stable.
Service was very consistent and trouble-free. Never experienced a single glitch with the website software. Excellent UI.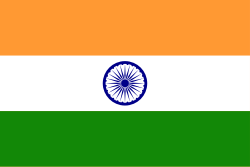 India
Isabella Mogavero
27/07/2021
Shockingly Amazing Service!
Forward2Me shipping all the way from the United Kingdom actually arrived quicker than any other package I have ever ordered in the United States alone. They did so well. All of my items were safe, secured, and included. My original order bag was unopened and secured. I cannot believe that I did not get scammed and that nothing was stolen, taken, or damaged. Amazing service. If ever needed again, I will be using this service for sure again. My instagram is @isabella.mogavero and my outfit came in the original packaging, undamaged, and so quickly. I will be using this service again when needed. I know, it is expensive and extremely risky and scary to even begin to trust a random company. They gave me an address to use in the UK, and then immediately shipped my package to the United States. I got the package in perfect condition, so quickly, and all secured.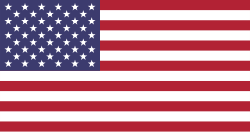 United States of America
Trusted Customer
27/07/2021
Customer experience
It only took a few days for my packages from a UK store to get delivered to me in the United States. Everything was packed and handled without damage. The online tools were easy to use and updated with every change in status. I had a great experience.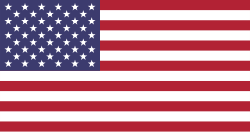 United States of America
Trusted Customer
28/07/2021
Very smooth process
Very smooth process.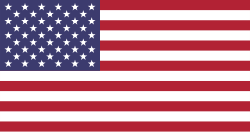 United States of America
Quick and easy
They helped quickly and efficiently with a issue I had with updating my profile as well as getting my package out same day. A plus plus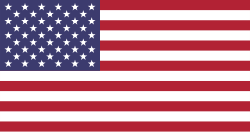 United States of America
Trusted Customer
28/07/2021
Fast & efficient
Fast & efficient service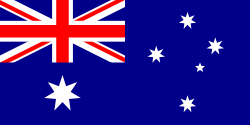 Australia
Tatiana Semenova
27/07/2021
Customer experience
Надежные и пунктуальные. Легко контактировать. Вежливые. Возникающие недоразумения решаются легко.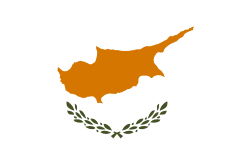 Cyprus
FedEx International Economy
Trusted Customer
28/07/2021
Customer experience
I enjoy your experience with you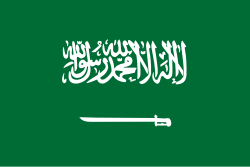 Saudi Arabia
FREQUENTLY
ASKED QUESTIONS
Depending on what you are buying, how much you are buying, how heavy and how big your items are, the cost of shipping will vary.

However, you can get an estimate of how much your package will cost to send to you using our pricing tool using DHL as our international shipper. Simply enter the item and its dimensions and where you are located and we will give you an estimate for your item.
In addition to the prohibited items for shipping as per our Terms of Trade we are unable to ship alcohol or any products classed as Dangerous Goods from the Turkey facility at this stage.
While many stores in Turkey don't offer international shipping, forward2me can reship your parcels to you almost anywhere in the world.

Forward2me ships to the whole of Europe, Africa, North America, Asia, Oceania and South America. This means you'll be able to unlock parcel forwarding from Turkey to the US, Australia, Japan and pretty much anywhere else you could need it. To find out which countries we can forward parcels to from our Turkish warehouse, check our pricing page.
Yes! Your forward2me address is a regular Turkey postal address. This means you can use it for deliveries, but you can't use it as a PO Box or anything other than post.
The best goods to purchase from Turkey are those manufactured in Turkey. We strongly discourage purchasing outside Turkey as Turkish customs are very restrictive and bureaucratic. It is easy to end up abandoning goods owing to the fees being much larger than the value of the items being purchased. The process is also extremely slow and time consuming. This is an explicit government policy with the intent of keeping tight control over who is importing foreign goods. Use the Turkish warehouse to buy Turkish goods.
If you order multiple items from one retailer in one package, we'll just treat that as one order, but if you want to order multiple items from separate Turkish retailers we have two additional services. These could let you buy clothes wholesale from Turkish online shopping websites if you wanted. Our two services are 'combine & repack' and 'package consolidation'. We can hold your items for up to 30 days free of charge and then do one of the following:
Combine & repack
Our combine & repack service is as low as €2+VAT per package. For this service we remove the original packaging on all the items and combine them into one larger package. This service has been designed to stop you having to pay additional shipping fees for every item when you order more from more than one Turkish shop. It's aimed at offering you a low price on shipping and keeping your package as small as possible.
Package consolidation
Our consolidation service works a little differently. We'll consolidate your orders into one shipment. This means that they may all still be separate packages, but sometimes they'll be combined into a box. They'll always be in their original packaging.

For more information visit our package consolidation or combine & repack services page.
Our Turkey warehouse exclusively uses the DHL courier service. This means you can use online shopping sites in Turkey, get your items delivered to our Turkish warehouse and then DHL will deliver your items to you wherever you are in the world.