SHOP ONLINE IN USA AND SHIP WORLDWIDE
Everything the US has to offer is ready and waiting. Unlock US parcel forwarding with forward2me and you can shop like you live there. The US has one of the largest markets in the world, with an incredible variety of products on offer from some of the biggest brands on the planet.
We are one of the leading international parcel forwarding services with years of experience shipping parcels. We offer parcel forwarding services that ship products from famous brands all over the world from the UK, EU, Turkey, and Japan.
START SAVING
US Brands We Reship
Your US forwarding address lets you shop at the biggest brands in the world. Unlock Amazon.com international shipping or shop from Nike US, Adidas, Zappos, Target, Best Buy and Walmart. Not only does the US have a number of incredible brands, but it's known for its variety of pop culture, rare and exclusive items. You can access amazon's sellers who don't ship internationally or buy from your favorite American sports teams and studios. Your US forwarding address lets you shop across America and ship around the world. Just order to our US reshipping warehouse and we'll do the rest.
We offer a package forwarding service that puts the best brands at your fingertips. You can buy from the trending brands in beauty, like Rare Beauty or Glossier or buy from tiny independent sellers on Etsy and eBay who wouldn't normally offer international shipping. Package forwarding services let you buy the latest tech from brands like Apple and GameStop or stock up on US fashion from Hollister, Vans, or Nordstrom Rack. Whatever you're after, as an international shopper, you can now access US online shops and order all around the world, to UK, Europe, Asia, Australia, and more.
Delivered near you
From:
To:
Shop
From
To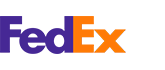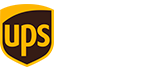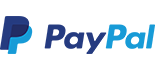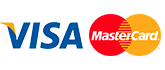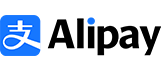 Get a quick estimate
your benefits
No services available for this destination
Why Use US Parcel Forwarding
It's simple. Use US reshipping and parcel forwarding companies to buy things you'd not be able to otherwise. While the USA does have an incredible range of shops and products, not all of them offer international shipping. Many can't afford to make it possible.
US parcel forwarding changes the game for online shopping. Using a forwarding company opens up whole new doors.
With US package forwarding you'll have access to all these shops and can even get your hand on US exclusives or rare items too. Shop online in the US with no hidden fees, you just need to order to our warehouse and select your courier. Your US shipping address is completely free as soon as you sign up and you'll have international addresses all over the world you can access too, like our Japanese parcel forwarding and European parcel forwarding addresses.
Don't just take our word for it
Forward2me support team has been…
Forward2me support team has been responsive to my queries in a timely manner and we resolved them pretty quickly after we agreed what needs to be done. Thank you Nica & Aimee :)

Fast reliable service
Fast reliable service

United States of America

Tomasz Szeliga
01/10/2023
Needed to cancel Repack and Combine.
Needed to cancel Repack and Combine. Got on the phone and agent was nice and understanding most importantly able to help out right. Few minutes later the package was processed. Happy days !

Easy process. Quick shipping
Process was super easy and shipping was quick. Might want to post a guide on how UK addresses work. Had to do some googling to make sure.

United States of America

Quite good
Quite good. Prompt answering from customer support when I had questions. Got my item (a stuffed animal from Germany) in about 2 weeks. I was a little worried based on some other online reviews but it worked out great for me. Be careful shipping anything that customs might not like (ie fragrance is supposedly a hard one).

United States of America

GIRLIE at Forward2Me was Excellent and Prompt
Very happy with the service GIRLIE provided! My service was fast and pleasant! More importantly, the request I made was fulfilled:-) Thanks very much!

Reliable, easy package forwarding from Europe
Makes it very easy to access all shops in Europe. thanks. Simple web-based system of forwarding shipments.

United States of America

Good service
Good service from Nica, UK warehouse getting a package that was stuck due to FedEx duty issue.

Thank you
Pretty good experience, very helpful team. Got my package

United States of America

Colin Silvester
02/10/2023
Excellent Rapid Service
I encountered a problem with deliveries to a remote mountain location in Japan. However, the ForwardToMe service was excellent and resolved the problem within 24 hours.

Frequently asked questions
Our US parcel forwarding service makes international shopping. Our US warehouse regularly ships packages around the globe.
We regularly ship from the US to the UK, Australia, and Canada to name just a few.
No matter what items you want to ship from the USA, we can safely and securely forward them to you wherever you may be. Reship from the US to Singapore, New Zealand, Europe, or Asia.
The cost of package forwarding from America will depend upon what kind of items you want to reship, how quickly you want them to arrive as well as how big and heavy they are.
To get an estimate of how much USA parcel forwarding will cost, head to our pricing tool, where you can enter your item details including weight and dimensions, as well as your destination country to get an estimate for shipping your purchases.
Our US warehouse is in Delaware.
Yes! When you sign up to forward2me you get instant access to a US forwarding address. Your US address is a real address that you can use at checkout wherever you shop. It's not a PO Box though, and you should only use it for parcel forwarding from US online stores.
Want to shop at more than one shop at a time in America? With so much choice we understand that you may want to do some online shopping from a number of different places in the States. This is why we've created our Combine & Repack service and our package consolidation service. Each offers the chance to get shipping discounts by consolidating your orders into one shipment.
We offer free storage on all items in our warehouse for the first 30 days after arrival.
Combine & Repack
Perfect for anyone shopping at multiple US stores and looking to ship multiple packages. Costing as low as $2+VAT per package, combine & repack involves removing the original packaging of all your purchases then combining them into one larger package.

It's aimed at saving money for you by reducing the number of shipments and saving on space. Save money on shipping costs from the US when you buy multiple items.
Package consolidation
We also offer a simple consolidation service at all our warehouses. All your orders will remain in their original packaging, but we'll get them onto one shipment. This means they may stay separate, but we often try to combine them into a singular box.
Currently, our Personal Shopper service is exclusively available for shopping from UK-based retailers. However, we are actively in the process of introducing the Personal Shopper service for the USA soon. Stay tuned for updates.