International Large Item Shipping
Jarle Bergsrud
20/07/2020
Highly recommended
Highly recommended. Always does a great job with the parcels. Their combine and repack does a great job.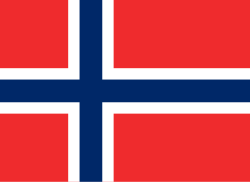 Norway
We help many customers ship household furniture, large appliances, large car parts, bikes, garden equipment including swings, trampolines and lawnmowers and lots of other large items using euro pallets or containers via road freight, sea freight and air freight.
Where items are bulky or heavy and therefore outside our standard courier shipping parameters we will, at your request, work with hauliers, freight forwarders, sea freight, pallet and container shipping companies and to provide you with the most cost-effective shipping method. With bulky items like these, you may also be happy to ship with a longer transit time to reduce costs.
Please contact customer services before ordering your large item so we can negotiate prices with freight forwarders to ensure your shipping price is cost-effective for you and still gives you a great overall saving even with the shipping cost added on.
Forward2me large item shipping options include:
Custom large item shipping by road freight, sea freight and air freight
Standard euro pallets
Custom size pallets
20 foot containers
40 foot containers
Branded household appliances from companies like Miele, Neff and Whirlpool are a particularly good example of products where big savings can be made by making your purchase using your forward2me address.
For more information on how to ship large items, and how it works visit our how to ship large items guide. If it's the first time you've needed to ship a package internationally, read out guides on what is a package forwarding service and how to ship a package internationally for all the advice and information you need.