Shop on ebay.de Germany and ship worldwide
One of the best ways to get your hand on rare, unusual or local items is through the ever popular auction site eBay. Each regional outlet of eBay has its own quirks, rare items, independent sellers and access to a unique set of second hand items. eBay.de is no different, and if you want to access everything the German eBay has to offer, you may need a German forwarding address.
Many eBay Germany sellers simply won't offer postage outside of the country, and that's where we come in. When you sign up to forward2me you'll get a completely free German shipping address that can enable you to shop on eBay Germany and then have your items forwarded around the world.
How to buy from eBay Germany
If you want to shop on eBay Germany and ship to countries like the UK or the US then you'll need to grab yourself a forwarding address. This is where forward2me comes in. We can help you shop on eBay.de like you're a local. All you need is your forwarding address and you'll be able to purchase any of the interesting items you'll find on eBay Germany. It works a little something like this:
Step 1 - sign up for your German forwarding address
Simply sign up for a forward2me account and you'll get instant access to a German shipping address completely free of charge.
Step 2 - Head to eBay.de
Browse over to eBay.de whether you go there directly or visit via Google it doesn't matter. If you can't read German you will need to translate the site. Chrome has a built-in translator.
Step 3 - Buy your items from eBay.de
Then just use eBay.de as you would any other international eBay store. Search for items, check out different sellers, place bids to make purchases or opt for 'buy it now', then just enter your forward2me German address at checkout.
Step 4 - We receive your parcel
Your parcel will arrive at the forward2me German warehouse and we'll send you a notification. You just need to choose your courier options and it's good to go.
Step 5 - You receive your items!
Then you just need to put your feet up and wait for your parcel to arrive via your chosen courier.
30 days free storage
While eBay lets you purchase countless items, they're generally from multiple sellers. We know that buyers often want to group their orders, so we've created a special service to help you save.
We hold any item that comes into our warehouse for 30 days free of charge. We do this to help our customers save when they make multiple purchases from sites like eBay Germany. We can hold your item then combine & repack or consolidate it. These services let you group your eBay Germany orders to save big on shipping costs.
How to view eBay.de in English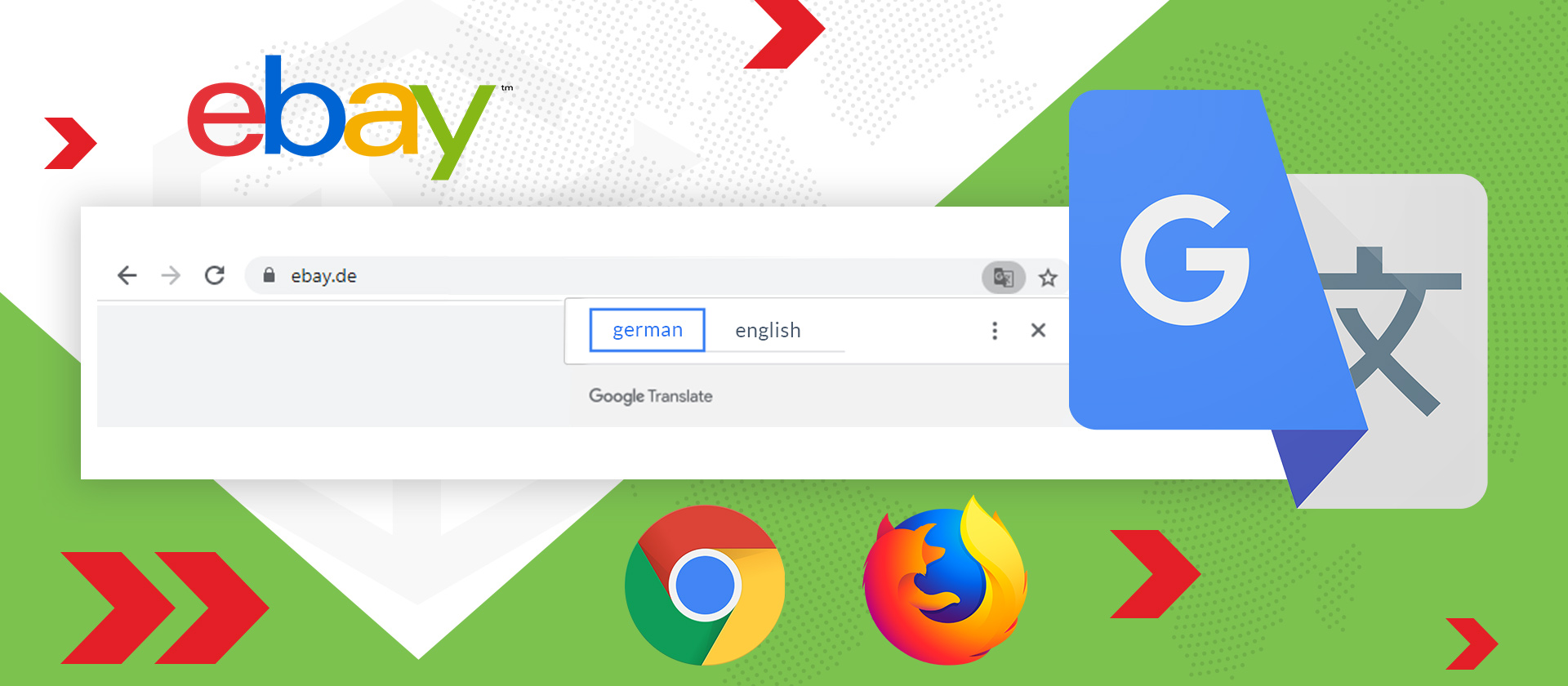 If you want to shop on eBay.de then it will help if you can understand German, especially as the site itself doesn't have a function to change language. Don't worry though, there are a number of ways you can translate the site in browser if you're using Chrome or Firefox.
Chrome
Chrome has a built-in translator. If your default language is set to English, or whichever language you want to read, then you'll be given a notification when you browse to a site in a different language offering to translate it for you
Firefox
Firefox may not have the functionality built in, but there are a number of plug-ins available to download from the Firefox library that are free and quick to install. Each may work slightly differently but can help you translate eBay.de.
Popular products on eBay.de
Get your hands on exciting products from car parts through to clothing, tech or DIY. We've put together a list of some of the best products and categories on eBay.de to get you going.
Car Parts
eBay Germany has an extensive range of car parts from spare tires through to stylish modifications and trims. Shop by manufacturer or part and ship around the world with forward2me. If you find this topic interesting don't miss our cars & motorcycles parts guide.
Electronics & Tech
Grab a refurbished laptop, a second hand phone or brand new TV. The options for technology on eBay.de are endless. Make big savings by shopping for second hand consoles and electronics or shop for completely new items from trusted sellers.
Business & industry
eBay.de is here to help business owners of all sizes get their hands on the items they need to keep their business running. It's an excellent place to find items for your construction yard or your new food van. eBay is a great place to find affordable items to help get your business off the ground. Shop business & industry on eBay.de.
Fashion
Whether you're after something from an independent German clothing brand, a vintage piece from your favourite label or just affordable shoes and clothing, eBay is a great choice. Find an extensive collection of brand new and pre-loved clothes on eBay.de.
Sports & leisurе
Need a new bike to get you out on the road, how about a second hand guitar? eBay Germany has something for every sports person as well as items for all types of hobby lovers. Find arts & crafts supplies alongside fishing gear, football shirts with instruments. There's something for every hobby on eBay.de.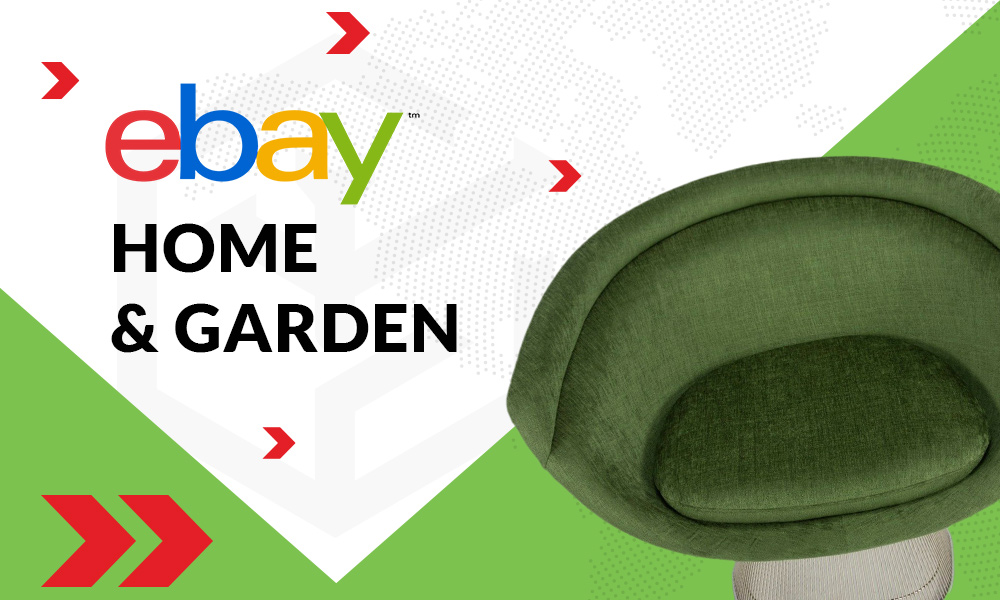 House & Garden
Design your house and garden with ease, exactly as you imagine it! eBay offers wide variety of products from popular brands you will be able to find everthing from sophisticated furniture to small tools for the garden! Just check out home & garden category.