How do I shop on eBay Germany if I don't live there?
One of the very best ways to get your hand on rare, unusual, or local items is through the ever-popular auction site eBay. Each regional outlet of eBay has its own quirks, rare items, independent sellers, and access to a unique set of second-hand items. eBay.de, or eBay Germany, is no different! If you're wanting to access everything eBay Germany has to offer, you will most likely need a German parcel forwarding address.
Many eBay Germany sellers simply won't offer postage outside of the country, and that's where we come in. When you sign up to forward2me, you'll get a completely free German shipping address that will enable you to shop on eBay Germany and then have your items forwarded worldwide! How exciting is that?
What is the German version of eBay?
The German version of eBay is simply that: the online eBay outlet but specific to the region of Germany. Maybe you have never thought about shopping internationally on eBay, but keep on reading, and you will see why buying items online with eBay Germany is an incredibly exciting prospect.
Advantages of buying on eBay Germany?
eBay Germany is a great place to purchase fantastic international products at even better prices. eBay Germany works the same as eBay sites that are dedicated to other regions - it is an outlet store where local sellers provide buyers with the very best products at a low cost.
Plus, using forward2me takes away the stress of shipping and customs duties.
What products does eBay Germany offer?
Shopping on eBay Germany gives you access to some of the best gadgets, fashion, accessories, and a whole host of other unique products.
There are currently over 800,000 active products on eBay Germany just waiting to be discovered. Choose from exclusive designer clothing that would be near impossible to find without a trip across the border, German cars, home goods, and the latest electronics. Let's have a look at our top picks of some of the very best products available:
Car Parts
eBay Germany has an extensive range of car parts from spare tires through to stylish modifications and trims. Shop by manufacturer or part and ship around the world with forward2me. If you find this topic interesting don't miss our cars & motorcycles parts guide.
Fashion
Whether you're after something from an independent German clothing brand, a vintage piece from your favourite label or just affordable shoes and clothing, eBay is a great choice. Find an extensive collection of brand new and pre-loved clothes on eBay.de.
Electronics & Tech
Grab a refurbished laptop, a second hand phone or brand new TV. The options for technology on eBay.de are endless. Make big savings by shopping for second hand consoles and electronics or shop for completely new items from trusted sellers.
Sports & leisurе
Need a new bike to get you out on the road, how about a second hand guitar? eBay Germany has something for every sports person as well as items for all types of hobby lovers. Find arts & crafts supplies alongside fishing gear, football shirts with instruments. There's something for every hobby on eBay.de.
Business & industry
eBay.de is here to help business owners of all sizes get their hands on the items they need to keep their business running. It's an excellent place to find items for your construction yard or your new food van. eBay is a great place to find affordable items to help get your business off the ground. Shop business & industry on eBay.de.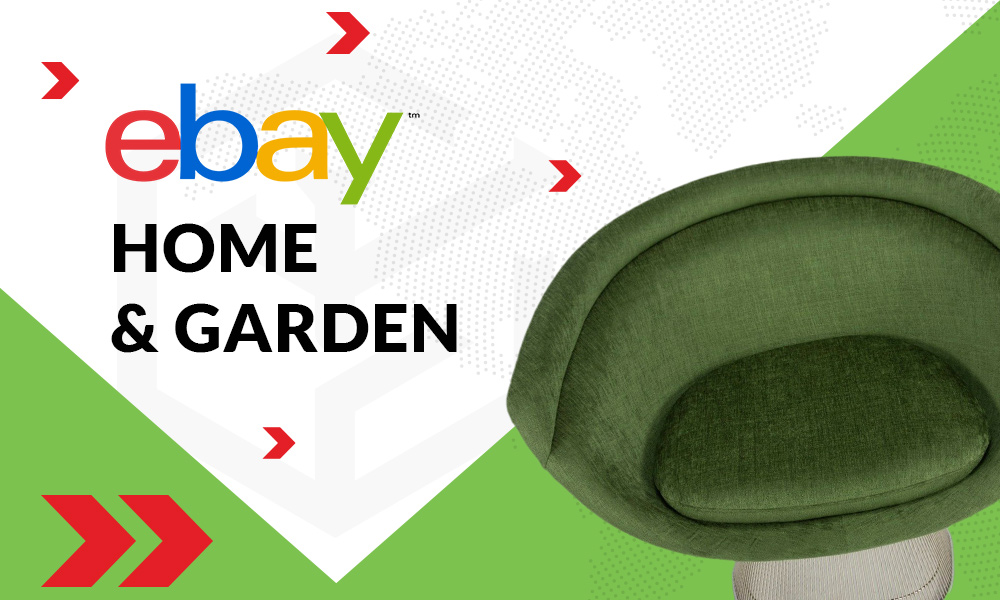 House & Garden
Design your house and garden with ease, exactly as you imagine it! eBay offers wide variety of products from popular brands you will be able to find everthing from sophisticated furniture to small tools for the garden! Just check out home & garden category.
How to buy from eBay Germany
If you want to shop on eBay Germany and ship to countries like the UK or the US, then you'll need to grab yourself a forwarding address. This is where forward2me comes in. We can help you shop on eBay.de like you're a local, giving you access to all the overseas clothing, accessories, and electronics you could ever want! Once forward2me provides you with your very own personal forwarding address, you'll be free to start picking out items from the many available online at eBay Germany. It works a little something like this:

Step 1 - sign up for your German forwarding address
Simply sign up for a forward2me account, and you'll get instant access to a German shipping address completely free of charge, and then you're ready to buy online with German eBay!
Step 2 - Head to eBay.de
Head to eBay.de and have a browse of the available products! Head straight there from the URL or through Google, it doesn't matter.
Step 3 - Buy your items from eBay.de
Then just use eBay.de as you would any other international eBay store. Search for items, check out different sellers, place bids to make purchases or opt for 'buy it now', then just enter your forward2me German address at checkout and get excited for your purchase to arrive!
Step 4 - We receive your parcel
Your parcel will arrive at the forward2me German warehouse, and we'll send you a notification. Next, choose your courier options and browse through the various shipping costs, and then your delivery is on its way.
Step 5 - You receive your items!
Then you just need to put your feet up and wait for your parcel to arrive via your chosen courier.
30 days free storage
While eBay lets you purchase countless items, they're generally from multiple sellers. We know that buyers often want to group their orders, so we've created a special service to help you save.
We hold any item that comes into our warehouse for 30 days free of charge. We do this to help our customers save when they make multiple purchases from sites like eBay Germany. We can hold your item then combine & repack or consolidate it. These services let you group your eBay Germany orders to save big on shipping costs.
HOW TO VIEW EBAY.DE IN ENGLISH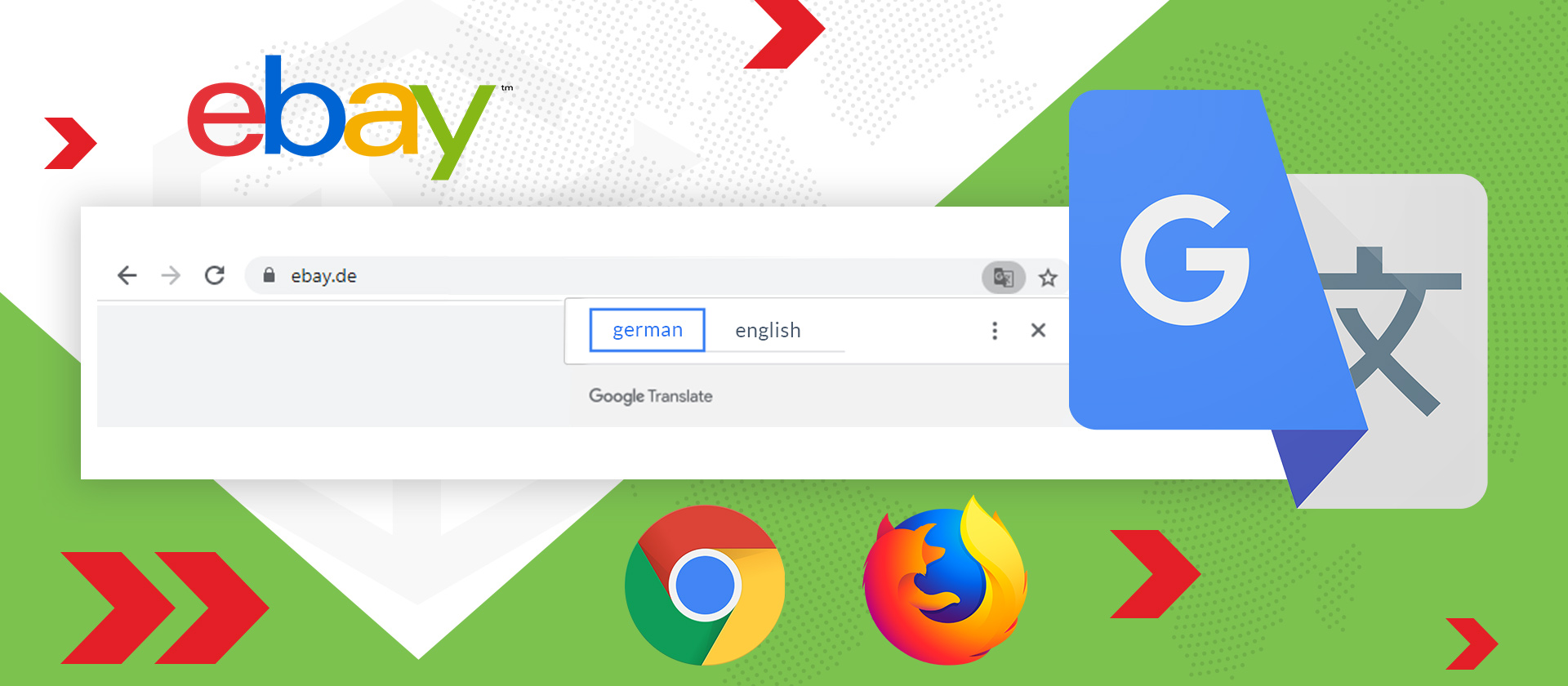 If you want to shop on eBay.de then it will help if you can understand German, especially as the site itself doesn't have a function to change language. Don't worry though, there are a number of ways you can translate the site in browser if you're using Chrome or Firefox. Safari is also an alternative because it has a built in translator. Simply access the web page or site you want to translate, click on the smart search button, and tap on translate. Done!
Chrome
Chrome has a built-in translator. If your default language is set to English, or whichever language you want to read, then you'll be given a notification when you browse to a site in a different language offering to translate it for you
Firefox
Firefox may not have the functionality built in, but there are a number of plug-ins available to download from the Firefox library that are free and quick to install. Each may work slightly differently but can help you translate eBay.de.
Frequently asked questions
All regions of eBay online are safe due to the involvement of eBay and PayPal. If any issues arise with payment, you can be sure that these third party organisations will intervene. In terms of delivery from the forward2me German warehouse to your home address, that is on us!
If you want to keep the same eBay account registered to your home region, you will need to call eBay customer service and have them change it for you. If not, simply create a new account on eBay.de and enter your forward2me German shipping address.