How to buy from Amazon Japan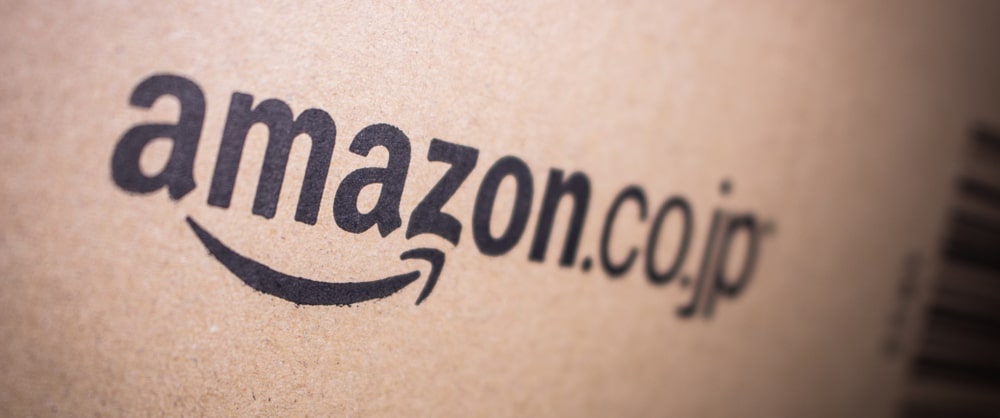 Amazon is one of the largest retailers in the world and this is no different in Japan. However, you might find that many items are exclusive to Amazon's Japanese site and can't be shipped elsewhere around the world.
That's where forward2me can help, and this guide will show you exactly what you need to do to order goods from Amazon Japan, anywhere in the world.
What are the Amazon Japan international shipping options?
Amazon Japan ship to over 60 countries around the world, although this isn't necessarily the case for all sellers, especially when it comes to some smaller and specialist retailers.
This means that you can sometimes struggle to have the items that you want delivered to your location.
However, this is where forward2me can help! Our parcel forwarding service allows you to buy any products on Amazon Japan and have them delivered to you anywhere in the world as if you were shopping in Japan.
How to order through Amazon Japan with forward2me
So, how can you use forward2me to order your products from Amazon Japan? Here's our step by step guide.
Step 1: Sign Up for Your Japan Address
The first thing you'll need to do is sign up for a Japanese address. Thankfully, all you need to do is sign up for a free account here at forward2me and we'll supply you with a Japanese forwarding address that you can use to order your goods from Amazon Japan.
Step 2: Head to Amazon Japan
Head to amazon.co.jp (you'll probably want to switch the language to English in the main menu!). Then, you can simply search for and order all of the products that you want, using your new Japanese forwarding address.
Step 3: We Receive Your Parcel
Your parcel will then be sent to our Japanese warehouse, where we'll make sure that it can safely and legally be sent on to your location and send you an email notification. We can then either send the package to you straight away or if you're making any other purchases from Japan, we can also hold onto your products free of charge for up to 30 days and consolidate all of your products into one shipment to help save on the shipping costs.
Step 4: We Ship Your Parcel
Next, we'll ship your parcel to your address anywhere in the world. You'll need to log into the site, select your preferred courier and pay for your shipment, which can either be done via credit card PayPal, or bank transfer. If your payment is paid for before 11:00 am, we can usually ship your products the very same day.
Step 5: Your Parcel Arrives at Home
Depending on which courier service you use and whereabouts in the world you're shipping to, you'll receive your item within one to four days of it leaving our warehouse. To estimate how long your parcel might take to arrive, head to our pricing page, where you can also estimate how much shipping you'll have to pay. You'll also have to consider how local customs might affect your delivery date and you might also have to pay custom duties on top of the delivery. You'll also have to sign for it when it arrives.
Popular products from Amazon Japan
Japan is known for its high-quality design, whether it's the latest cutting edge tech or toys and figures from your favourite Japanese anime and TV shows, many of which can be hard to find outside of Japan.
Some of the common items that we see being shipped through our Japan warehouse include figures from Japanese pop culture such as Pokémon plushies, Dragon Ball Z figures, Hatsune Miku figures and Tomica toy cars and trains.
You might be surprised to know that another of the most popular items bought from Amazon Japan are Kit Kat chocolate bars! That's because Nestlé have released more than 300 limited-edition seasonal and regional flavours which aren't available anywhere else in the world, from raspberry-infused dark chocolate and orange-chocolate rum to matcha green tea and soy sauce!
Sign up with forward2me for free
So, if you want to ship with Amazon Japan from anywhere around the world, you can do so safely and securely with forward2me.
All you have to do to get started is sign up for your free account and we'll supply you with a genuine Japanese forwarding address to use for Amazon Japan.
To find out more about the service and how it works, head to our Japanese warehouse page.