How to Buy Clothing from the UK
Finding clothes you like to wear can sometimes feel like a bit of a chore. Whether you're shopping online or in a store, finding the perfect piece may seem difficult. Being able to open up the option of shopping for clothes from some of the UK's biggest fashion retailers and brands can make things much easier. In the UK you'll find excellent shops offering fashion forward womenswear, dapper menswear and affordable kids clothes. Some of these brands don't ship internationally, and that's where we can help.
Signing up to a UK parcel forwarding service can allow you to shop in the UK like a resident. Companies like forward2me can give you access to your very own UK shipping address and that means you can buy from UK based fashion brands and get them delivered right to your doorstep. Plus, if you want to buy a full haul of clothes from a number of different brands, they can collate your orders for you and send them on as one package.
So how does it work, and how do you're online shopping in the UK when you live abroad?
You may also find useful our how to buy Japanese clothing guide for those of you buying from outside the UK.
STEP 1: SIGN UP FOR YOUR UK ADDRESS
First things first, you need that UK address. You'll get this completely free just by signing up to forward2me. Your account doesn't cost anything whatsoever, you'll only need to pay postage.
STEP 2: SHOP ON UK FASHION WEBSITES
Browse one of the UK's excellent fashion retailers or brands and find the clothes you want to order. You just need to use the UK shipping address you'll have been given when you signed up.
STEP 3: WE RECEIVE YOUR PARCEL
Once your parcel arrives at our warehouse you'll get a notification. There are two options at this stage, we can either send it on, or hold it.
If you want us to hold it, we can do so free of charge for up to 30 days. After that you'll have to pay a small fee per day. Generally, we'll hold items if you want to use either our combine & repack or collating services. These are designed to allow you to order from several different places but only receive one package, so you can save on your overall postage fees. There's a small fee applied to anything you want to collate or combine & repack.
STEP 4: WE SHIP YOUR PARCEL
Once you've decided what you want us to do with your parcel, you'll then just need to pick a courier. For many countries you'll have a selection of couriers to choose from, which will vary in price and the length of time it'll take to ship.
Now you've chosen your courier options you'll just need to make your payment. For estimates check out our pricing page. Once your payment has been made we'll ship your package, and if it's before 11am we'll ship that same day.
STEP 5: YOUR PARCEL ARRIVED AT HOME
Now you just need to sit back and wait for your package to arrive. This can be as quick as 4 days, depending on your courier. You'll need to be in to sign for your clothes, and it helps if you have a full understanding of your country's customs laws. If there are any further fees you need to pay at the border you'll need to organise that yourself.
WHERE TO BUY FASHION CLOTHING IN THE UK
The UK has so many excellent fashion brands, whether you're after affordable fashion or more functional clothing, there's going to be something for you. From online megastores like ASOS, to department stores like Debenhams and practical clothing from places like Marks & Spencer, the UK has it all. Many worldwide brands like H&M, Uniqlo and Zara have extensive offerings in the UK too, plus there are excellent retailers like New Look, Arket, Topshop and Urban Outfitters.
We've selected some of our favourite uk fashion retailers below.
ASOS
Specialising in affordable womenswear and menswear from a number of respected high street brands, ASOS is your one stop shop for clothes. You'll find clothing, shoes, accessories and activewear from the biggest brands around. Plus there's the ASOS own brand clothes and a marketplace for small brands. There's something for everyone at ASOS.
Shop UK fashion at ASOS
MARKS & SPENCER
One of the UK's oldest retailers that's still going strong today. M&S started as a market stall before expanding over the years to have shops across the country. Now they specialise in quality clothes at affordable prices for men, women and children. Whether you're after a suit for work, a dress for a party or some cosy pyjamas, Marks and Spencer should be able to help. They've got a great selection of homewares too.
Shop clothing at Marks & Spencer.
DEBENHAMS
One of the UK's famous department stores, Debenhams stocks a number of excellent brands like Abercrombie & Fitch, Diesel, Birkenstock, AllSaints, Jack Wills, Levi's and Quiksilver, to name a few. You'll find something for most price points too and a great mix of affordable clothing and designer brands across womenswear and menswear. There's also an extensive range of home and electrical goods too.
Shop fashion at Debenhams.
JOHN LEWIS
One of the UK's leading department stores, John Lewis is known the world over. The clothes they have on offer, for men, women and children, are from some of the most respected fashion brands around. While you may find some designer pieces, their main focus is on quality clothing from brands like Whistles, Joules, Barbour, Kin and Levi's. They also have a huge range of home, garden and electrical goods. They're known the world over for their excellent Christmas ads too.
Shop fashion at John Lewis.
H&M
The famous Sweedish clothing giant is known worldwide for their fashionable, but affordable clothing, with an emphasis on delivering sustainable fashion clothing to the masses. Even though they operate in 74 different countries, there are still some countries where you cannot easily obtain H&M clothes. You can shop for Womens, Mens, and Kids fashion online through their UK website. It's also worth checking in now and again to see if there is a decent sale on!
Shop fashion at H&M.
MATALAN
Matalan aims to offer a combination of quality and value for families. This means you'll find large collections of incredibly affordable clothes and bargain prices. Whether you're after coats, trousers, dresses, jumpers or cardigans you'll be able to find it on Matalan and you won't have to break the bank to buy it.
Shop clothing at Matalan.
WHERE TO BUY WOMENS CLOTHING IN THE UK
While there are a number of great places that specialise in clothing for everyone, like ASOS or Debenhams, there are a few that do a particularly good job of selling womenswear. Some of these UK fashion brands are purely aimed at women, but a few may have some items of menswear too.
PRETTY LITTLE THING
While Pretty Little Thing is primarily aimed at a younger market, primarily 16-24 year olds, their no nonsense approach to affordable womenswear has been wildly popular. Offering everything a young woman could want to wear, based on the latest fashion trends, you're sure to find something you love at a low price.
Shop women's fashion at Pretty Little Thing.
& OTHER STORIES
Part of the H&M group, & Other Stories was developed to create high quality womenswear that's incredibly fashionable. It's not as expensive as some designer womenswear, but the quality of the clothes on offer and the thought that goes into their collections makes them an excellent choice for fashion lovers. You'll find excellent clothing, shoes, accessories and lingerie on offer.
Shop women's fashion from & Other Stories.
BOOHOO
Another brand aimed at a younger market, this time 16-30, Boohoo specialises in selling its own brand affordable womenswear. You'll find thousands of on trend items available at low prices across dresses, tops, bottoms, accessories and shoes. Boohoo is one of the UK's biggest online only retailers and is incredibly popular. There's a small range of menswear available too.
Shop women's fashion at Boohoo.
MISSGUIDED
Missguided are a forward thinking online only retailer that specialises in budget womenswear that puts fashion trends first. With an ever-changing collection of items you'll find something affordable and stylish whatever the season or event, from party dresses to the latest swimwear and accessories, Missguided really does have everything. They've launched a menswear collection too.
Shop women's fashion from Missguided.
WHISTLES
Whistles create contemporary fashion for women. Aimed at what they call 'the busy dynamic women' they try to create pieces that are timeless. They've gained a reputation for quality womenswear that's considered and effortless. While their prices are a little higher than some of the other brands on this list, you know that what you're buying is both fashionable and high quality.
Shop womenswear from Whistles.
WHERE TO BUY MENS CLOTHING IN THE UK
Menswear has had quite the renaissance in the UK in recent years. With a number of excellent brands offering affordable menswear that's stylish and functional.
UNIQLO
Uniqlo is excellent at the basics. You'll find extensive ranges of affordable items like shirts, t-shirts, boxers and trousers with multiple colour variations of each item. Uniqlo can be your one-stop shop for kitting out your entire wardrobe if you want, as their items are essentials for any man. Check out their basic t-shirts and flannel shirts in particular.
Shop menswear at Uniqlo.
FARAH
Farah has its roots in mod culture and a number of other British subcultures. Creating a blend of functional clothing that's hardwearing and fashionable at the same time. From polo shirts to workwear and trousers, Farah looks to offer clothing that's on trend while it nods at its heritage.
Shop mens clothing from Farah.
ASOS
ASOS is one of the best places to get hold of menswear in the UK. The online megastore stocks a wide range of different menswear brands like Fred Perry, The North Face, Topman, Dr Martens, Carhartt WIP and more. Whether you want something smart, the great outdoors or a night out, they've got you covered.
Shop menswear at ASOS.
TOPMAN
The menswear branch of Topshop is one of the most popular menswear outlets in the country. With physical stores alongside its online shop, Topman is there to cover everything you'll need from jeans through to t-shirts and shirts. They even have a good selection of affordable suits.
Shop mens clothing from Topman.
REISS
If you're after something even smarter, then Reiss is where you want to look. Offering some of the best off the shelf suiting in the UK, you'll find blazers, trousers, ties, shirts and trousers alongside items for more casual situations too. Reiss is a little more expensive than some of the other menswear options on this list but they're worth it for their high quality.
Shop mens clothing from Reiss.
WHERE TO BUY DESIGNER CLOTHING IN THE UK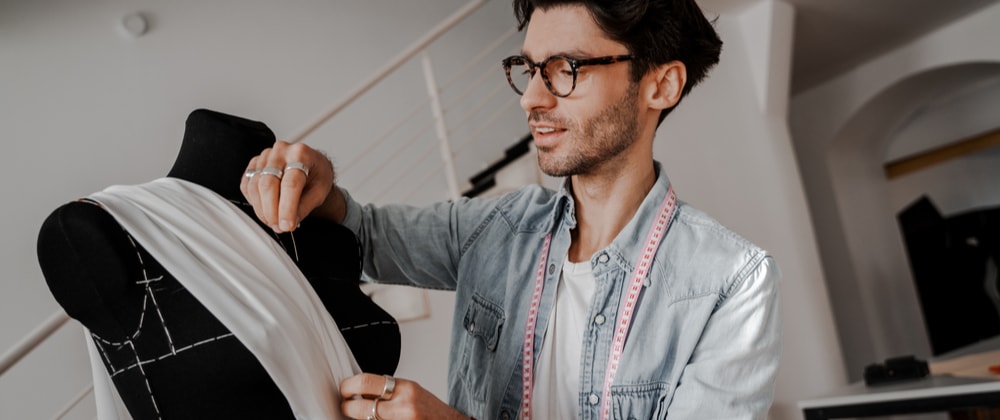 The UK has a number of excellent designer brands available too. Many of these are available from specialist retailers, like Selfridges, Harrods, Net-A-Porter or at discount prices from somewhere like Secret Sales. While you can shop directly from some of the biggest designers too.
SELFRIDGES
The long standing department store Selfridges offers the best in designer clothing alongside home & tech items. You'll be able to buy clothes from the likes of Acne Studios, Givenchy, Chanel, Diesel and numerous other designers. Their range is extensive and changes with each designer's new season, so it's well worth checking out.
Shop designer clothing at Selfridges.
HARRODS
Harrods is a London institution. For many it's the go to destination for designer clothing. Offering collections from the very best designers, like Burberry, Gucci, Jimmy Choo, Roger Vivier, Off-White, Tom Ford and more, you'll find some truly unique items. They're known the world over as one of the best shops for designer fashion, alongside furniture and homewares.
Shop designer fashion at Harrods.
NET-A-PORTER
Having started life as a shoppable online magazine that allowed you to buy curated 'looks', Net-A-Porter has become an industry leader in designer womenswear. They stock over 800 of the world's designer brands, like Gucci, Balenciaga, Isabel Marant and Prada. They're respected around the world as one of the best places to get some of the most coveted items.
Shop designer womenswear at Net-A-Porter.
MR PORTER
The menswear arm of Mr Porter is no different, offering the very best mens clothing from some of the world's leading designers. You'll find designers like Kingsman, Moncler, Fendi, Fear of God, Acne Studios and around 600 more available. Along with Net-A-Porter they're known for their excellent service alongside their offering.
Shop designer menswear at Mr Porter.
SECRET SALES
Secret Sales is designed to bring you the very best in designer brands, but at discounted prices. They've created extensive partnerships with the likes of Jimmy Choo and many more to be able to offer time-limited deals on the very best clothes and accessories.
Shop for discounted designer brands at Secret Sales.
WHERE TO BUY PLUS SIZE CLOTHING IN THE UK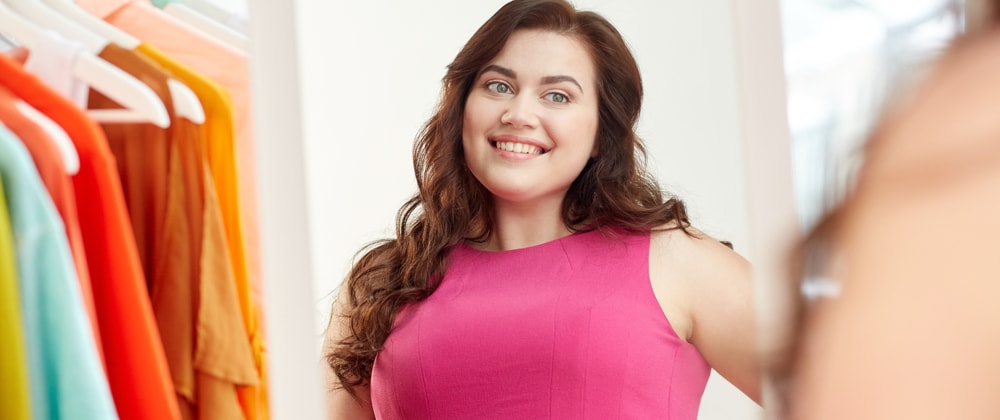 Shopping for plus size clothing has never been easier. The UK now has numerous brands offering excellent clothing for curvy women or big & tall men. Many of the brands and retailers already mentioned in this article have extensive plus size collections, but below we've gone through a selection of the best places to find plus size clothes in the UK.
H&M
H&M are known worldwide for their fashionable, but affordable clothing. Their plus sized range is no different, offering the best in high street fashion in sizes up to 4XL. This means you haven't got to worry about finding stylish items at great prices.
Shop plus size womenswear from H&M.
EVANS
Evans specialise in womenswear in sizes 14+. They believe that everyone deserves the right to look fashionable and feel fantastic at the same time, no matter what size they are. They have an extensive collection of womenswear and offer clothing from a number of great brands too, alongside lingerie and accessories.
Shop plus size womenswear from Evans.
HIGH AND MIGHTY
The menswear retailer that specialises in clothing for big & tall men. High & Mighty offer clothes from a number of household brands, like Hackett, Lacoste and BOSS, proving that size isn't a barrier to looking stylish!
Shop plus size menswear from High and Mighty.
WHERE TO BUY ETHICAL CLOTHING IN THE UK
Ethical fashion is high on many people's lists. Whether you want to make sure your materials are sourced from sustainable resources or that you're buying from brands who pay their workers fairly. With climate change a growing concern, many are turning to the UK's ethical fashion brands when looking for clothes.
LUCY & YAK
Starting out specialising in dungarees, the sustainable brand Lucy & Yak has grown wildly in popularity. Now you'll find a small collection of ethical clothing on offer, including their famous dungarees, that won't break the bank. There are trousers, tops and yoga pants available.
Shop ethical clothing from Lucy & Yak.
VEJA
Veja specialises in creating sustainable trainers and sneakers. Creating their shoes from sustainably sourced materials like vegetable-tanned leather and recycled plastic bottles. Their shoes are incredibly stylish and they offer hiking and running shoes alongside their more functional sneakers.
Shop sustainable trainers from Veja.
BIRDSONG
Offering itself up as an antidote to fast fashion, Birdsong offers womenswear that's designed ethically and created sustainably by women paid a fair wage. You'll find everything you could need from dresses through to shirts and trousers.
Shop ethical womenswear from Birdsong.
REFORMATION
Reformation creates on trend items from sustainably sourced materials. Rather than plan out their collections a year or two in advance, they create clothing based on current trends, from sustainable fabrics and bring them to live quickly. They aim to make essential items for capsule wardrobes and looks.
Shop sustainably sourced fashion from Reformation.
MATT & NAT
Matt & Nat offer a completely unique collection of vegan leather bags. Their whole collection is designed with sustainability at its core. They believe in social responsibility, inclusivity and all of their items are inspired by nature. They have a collection of different styles of bags, alongside some items of clothing and other accessories.
Shop ethical fashion from Matt & Nat.
OTHER SHOPPING BUYING GUIDES
SHIP OUTSIDE THE EU AND SAVE 20% TAX WHEN BUYING FROM UK
If you want to shop in the UK like you live there, then a forwarding address is your best option. Signing up to your free forward2me account will give you access to a UK shipping address and our UK tax-free warehouse. This tax free warehouse allows anyone shipping items outside the EU to buy items from the UK without the UK's Value Added Tax (VAT) being added. This can save you 20% on a number of items. For more information on tax free shopping, check out our full guide, and if you're still unsure about how package forwarding works, there's a guide for that too.