New Apple Products Guide 2020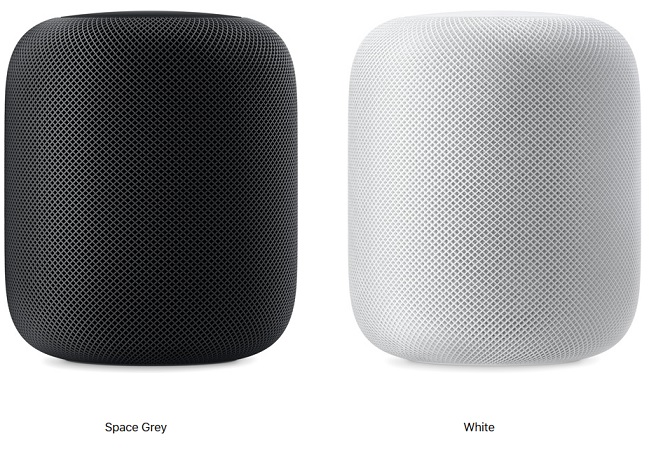 Apple is one of the biggest tech companies in the world, specialising in consumer electronics. Its innovative approach to product and software design lead to it being considered by many to be the best. Early on they saw some small success with the Apple Macintosh computers, but it was the release of the iMac and iPod which truly caught the public's imagination, propelling Apple to the forefront of consumer tech.
Since the iPod's success, they've only gone from strength to strength, particularly in portable technology, with the iPhone considered to be a market-leading smartphone ever since its first release. Alongside the iPhone, the Macbook computers and iPad tablets have helped keep them at the very top of the market.
In 2020 Apple is still going strong. If you're interested in the best Apple products to buy in 2020 then we've got you covered. We'll be going over the best Macbook to buy in 2020, and the best iPhone and iPad. We'll also take a look at the 2020 Apple Watch and Apple's music streaming service, Apple Music.
MAC
The Macintosh, which saw a major rebranding in 1988 to Mac has actually been around for a couple of decades, although the computers being sold in 2020 couldn't be any different to those that Apple debuted with, in 1984. While desktop Macs are still available, and excellent, it's Apple's portable computers that are the more popular, with the Macbook range in particular.
Macbook Air
The most recent iteration of the Macbook Air, Apple's core portable computer offering, is a big step up on the previous year's and definitely the best Macbook Air currently available. With a minimum of 256GB storage and up to 16GB of RAM available, it's got better storage options and significantly more power than the 2019's edition of the Macbook Air, bringing it much more in line with windows laptops that sit within a similar price range.
The Air is known for its sleek design, maintaining a lightweight (1.29kg) and slim body that's easy to carry around without being flimsy or cheap. The screen is 13.3 inches with LED backlighting and IPS technology, which offers an excellent sharp image.
The starting price for a Macbook Air 2020 is around £999 to buy new. If you're looking to get your hands on a Macbook Air 2020 then it's available at the following UK outlets, among others:
Macbook Pro
The Macbook Pro is Apple's premium portable computer offering, which they've been creating since 2006. The latest generation of the Macbook Pro, which launched on May 7th 2020, has scrapped the butterfly key switches and added the magic keyboard. It's got a 4-core intel processor, up to 4.5GHz, 32GB of RAM and up to 3.0GB/s of SSD read speeds.
The 2020 model has kept the touch bar functionality for shortcuts and navigation at your fingertips. It boasts the excellent colourful Retina display. You're looking at a starting price of £1,299 for a new Macbook Pro 13-inch in 2020 which will increase depending on the specs you choose and again if you opt for the 16-inch display instead.
You'll find the Macbook Pro 2020 available at a number of UK retailers:
The Macbook Pro 2019 16inch is still a great option if you're looking for a premium portable computer but aren't as fussed about having the most up-to-date model.
Mac Mini
The Mac Mini is perfect for those looking for an option for their desktop, or something to power their smart home. It's a great option for people looking for a more powerful computer that's still portable when it needs to be.
2020's Mac Mini offers a small upgrade on 2018's Mac Mini, with the addition of bigger SSDs. Options for the Mac Mini include up to 2TB SSD storage, 3.4GB/s read speed and a whole host of other excellent features.
The starting price for a Mac Mini makes it very accessible, at £799 in the UK. It's available from a number of UK outlets, including:
iPad
The iPad is Apple's tablet offering. After the success of the iPhone the iPad was their first foray into a larger tablet device. It took the market by storm and iPads have now become synonymous with tablets, often the first option considered by anyone looking to buy a tablet. Now several generations in they do have competition, but the iPad Pro is still an excellent choice if you're after a tablet.
iPad Pro
The iPad Pro had a major facelift in 2018, with changes in design and tech, so the changes in 2020 may not seem as big, but they are an undoubted improvement. The 2020 iPad Pro adds a new camera and microphone to improve the video and sound quality, plus the base storage is up to 128gb.
The iPad Pro uses Apple's famous Retina display technology to create an excellent vivid picture, along with ultra-low reflectivity and true tone technology. The new camera includes multiple lenses, like a 10MP ultra-wide camera to go alongside the 12MP wide camera. The A127 Bionic chip also allows the iPad Pro to outpace a number of PC laptops, making it an excellent option for those choosing between a tablet and a laptop, especially with the new magic keyboard and mouse functionality.
Base prices for the iPad Pro 2020 start at £769 but climb quickly depending on storage space and the screen size, as it's available in both 11inch and 12.9inch.
Keyboards for iPad
There are a number of options available for iPad Pro keyboards. New in 2020 is the magic keyboard with a trackpad that's designed to attach to an iPad magnetically. It can turn your iPad Pro into a laptop, with a floating cantilever design aimed to position your screen flexibly above the keyboard and trackpad. The magic keyboard for iPad Pro starts at £299 from UK retailers.
Alternatively, there's the Smart Keyboard Folio, from £179, or the Smart Keyboard, from £159, both of which offer basic keyboard functionality for the iPad Pro.
iPhone
The iPhone has long been Apple's flagship device, placing them as one of the frontrunners in smartphone design and manufacturing. Over 11 generations, the iPhone has remained one of the most popular smartphones on the market, and the different products in the range offers something for everyone.
iPhone SE
The iPhone SE 2020 is the second generation of the SE, which was a popular introduction a number of generations ago, aimed at the more budget-friendly side of the market and based off of older models. The new iPhone SE is based off of the iPhone 8's design. It has a 4.7inch screen, a home button and other features reminiscent of the popular iPhone 8, but adds an A13 Bionic Chip and 12MP rear wide camera, which is more akin to the current iPhone 11.
The iPhone SE lets you have access to very similar features and tech to the current core iPhone offering but at a more accessible price. It's currently available from a number of UK retailers, but you'll need to sort a sim with one of your local telecoms companies.
For a standalone handset, you'll find the iPhone SE at a number of UK retailer, including:
Apple Watch
With the boom in wearable technology in recent years, the Apple Watch has seen widespread popularity. Now into its 5th generation, there's another on the way later in the year. But before the Apple Watch 6 comes out, your best bet is to grab yourself an Apple Watch 5 series.
Apple Watch Series 5
The Apple Watch 5 sits comfortably in the premium smartwatch category. With an always-on watch display, compass, enhanced emergency service capabilities and excellent activity tracking functionality. It can be used to track your heart rate and a number of other fitness metrics, whether you're swimming, running, interval training or even practicing yoga.
It has 32Gb of storage available and it works incredibly well with music streaming and podcast apps, as well as messaging apps.
The Apple Watch 5 is available from a selection of UK retailers:
Apple TV
Smart TVs have grown in popularity in recent years, but a full smart TV can be an expensive item to own. Over the years a number of smart tech has been developed to turn normal televisions into smart TVs. This includes the Amazon Fire TV Stick as well as the Apple TV 4k.
Apple TV 4K
The Apple TV 4K will turn your television into a smart TV. It'll give you access to a wide array of entertainment-based apps for your TV, including streaming services, games and web browsing. The latest Apple TV 4K gives you streaming at High Dynamic Range (HDR), delivering the highest quality picture possible.
Plus with the recent launch of Apple TV+ you get access to Apple's own streaming platform for TV and films. You can control your smart home through your Apple TV device too, and use your smartphone as a remote control.
You can get your hands on an Apple TV device from a number of UK retailers online, including:
Music
Apple has long been linked with music, whether it's iPods, speakers, headphones or their new streaming service; Apple Music. Over the years they've moved from simply supplying the devices to store music and now supply you everything you need to listen to it and stream it.
Apple HomePod
The Apple HomePod is a smart speaker that adapts to the room you're in. Using smart technology it will change the playback depending on the acoustics of the room. It works seamlessly with all major streaming apps for music and podcasts and, if you have multiple pods it will communicate with the others so the whole room is playing the same track.
It has the functionality to sync up with your whole smart home too, allowing you to control your other smart devices from one central device. It's also got Apple's smart assistant, Siri, built-in which will allow you to ask it questions or perform a number of tasks.
Apple HomePods can be purchased online from a selection of UK retailers, which include:
AirPods Pro
Apple removed the headphone jack from their iPhones a couple of generations ago, but that doesn't mean everyone's made the jump to wireless headphones yet. The Apple Airpods Pro are here to make you seriously consider doing just that though. With an excellent in-ear fit and noise-cancelling technology, they offer great sound quality too, making them by far the best Apple headphones available in 2020.
They will, however, set you back at least a couple of hundred pounds to buy new though, so it's worth shopping around for deals. Some UK retailers that offer the Apple Airpods Pro include:
Other Buying Guides
Apple devices are just one of the many items you get hold of using a UK forwarding address. If you're after the best Amazon Alexa devices then check our guide, or if you can read more about the best deals on Amazon Prime day. For all the latest tech news, check our latest tech guide, and if you want suggestions on other products to buy from the UK, check out our UK shopping guide.
If you're in the US and looking to buy from Amazon UK for the first time. You can also find our guide on how to convert a UK or EU plug to a US one today.
Shop in the UK with forward2me and ship internationally
Shopping the in UK for Apple products, like the latest iPhone or Macbook Pro, doesn't have to be tricky. Using a package forwarding service like forward2me allows you to order to addresses in the UK, Turkey, Germany and Japan like you live in those countries and have them forwarded to you, wherever you live.
Sign up today to get access to your completely free forwarding address and get access to our warehouses all over the world. If you're unsure about how package forwarding works, check out our guide for more information.
Tax free shipping saves you 20%
With our tax free warehouse, based in Guernsey, you can save a full 20% on certain items. Our tax free warehouse lets you avoid paying the UK sales tax, otherwise known as VAT. If you ship to our tax free warehouse you can save up to 20% on Apple products, games consoles, clothing and other items. If you're interested in finding out more about our tax free parcel forwarding services then check out our guide on our tax free warehouse.