Where to buy the best speakers in the UK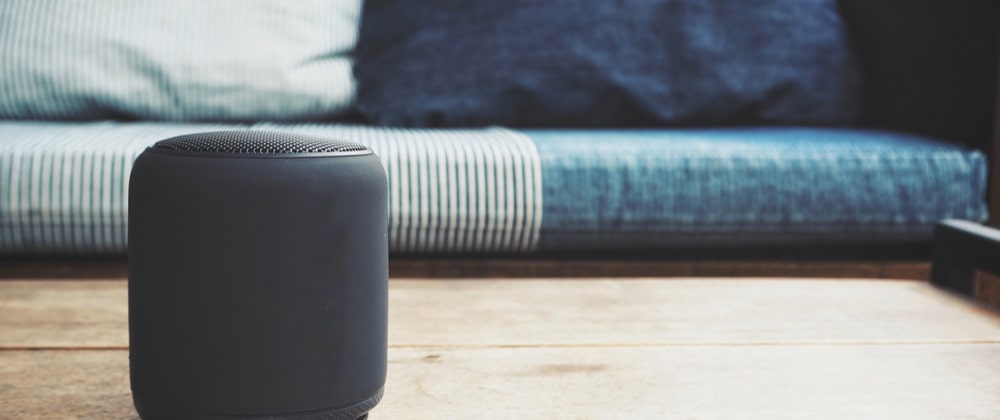 Finding the right kit to deck out your home so you can listen to the best quality sound, for some, might seem like a daunting process. With so many different types of speakers on the market, including Bluetooth speakers, smart speakers and outdoor speakers, navigating which one is best could make your head spin. That's why here at forward2me, we have put together a comprehensive guide on where to find the best speakers in the UK.
If you're looking to buy a UK speaker and you're living in the USA, make sure to read up on our guide on how to convert your UK plug to a US plug first.
Where to buy the best Bluetooth speakers in the UK
Having the ability to connect to your speakers via your mobile or tablet device is something most people take for granted nowadays. With the rise in bluetooth technology that allows you to connect devices together to create a whole-house network, it's now more possible than ever to achieve the ultimate surround sound system throughout your home. If you're wanting to listen to your favourite music throughout the whole house, a Bluetooth speaker may be the way forward for you.
Luckily there are a number of specialist retailers who have a whole range of Bluetooth speakers that cover a variety of price points, no matter the budget. Some of our favourite retailers include Sonos, who specialise in high-fidelity sound for improved listening experiences, and Sony, whose Bluetooth speakers are compact, portable and lightweight, perfect for taking out and about with you.
Where to buy the best smart speakers in the UK
Smart speakers have really taken off in recent years, so much so that 1 in 5 households in the UK now own a virtual assistant device. From playing your favourite music playlist to telling you what the weather is like in Australia, smart speaker technology has come on leaps and bounds since its first iteration in the early 2010's.
It comes as no surprise then that the top players in this market are the technology giants Apple, Amazon and Google. Each has created their own range of smart speakers to attract various ends of the market, depending on your budget. Amazon's Echo Dot (3rd Generation) is the cheapest at £50, Google's Home Speaker is more for mid-range budgets at £89 while Apple's Homepod is for those luxury homes, with a price tag of £279.
Where to buy the best outdoor speakers in the UK
Perfect for those summer nights spent in the garden relaxing or for blasting tunes at a garden party, outdoor speakers allow you to add something a little extra to your garden. The great thing about outdoor speakers is they are specifically designed to withstand extreme temperature differences and humidity, ideal for use under the eaves of a patio, in a swimming pool room, bathroom or anywhere else where a conventional speaker would deteriorate.
Richersounds.com has a great selection of outdoor speakers from well known brands such as Yamaha and Cambridge Audio. With a 6 year guarantee included and bundle deals for you to save when you buy more than one speaker, this is worth looking into.
If you're looking for a more high-end speaker, premiumsound.co.uk have a range of quality outdoor speakers starting from £225. They also stock this quirky Rock Speaker for camouflaging your outdoor speaker into the natural landscape of your garden.
Looking for a different style of outdoor rock speaker? Kitchenbathroomradio.co.uk have a range of outdoor rock speakers in various different stone effects including granite and sandstone. Any of these speakers will blend discreetly into your patio or rockery whilst providing great quality sound all year round.
Our top UK speakers retailers
Amazon
Amazon is one of the biggest online retailers globally, and their UK branch is no different. You'll find pretty much everything you could imagine available, no matter your budget or specification requirements.
Shop speakers at Amazon today.
Argos
Argos offers one of the most unique shopping experiences in the UK. Specialising in a warehouse style stockroom with minimal store fronts has allowed them to stock a wide range of goods for generations. Their selection of speakers benefits from this, stocking various Bluetooth, portable, smart and wireless speakers for all areas of your home.
Browse Argos's extensive selection of speakers.
Currys
Currys is one of the biggest technology suppliers in the UK and often the go to on the high street for all of your technology needs. Stocking all well known speaker brands including Philips, Apple and LG and even novelty speakers like this Star Wars Darth Vader Portable Bluetooth Wireless Speaker, Currys should be your first port of call when shopping for the latest tech in the UK.
Shop the full range of Currys speakers and Hi-Fi systems.
Ship outside the EU and save 20% tax when buying from U.K.
If you're shipping to a country that is not within the EU, you could save 20% VAT by signing up with forward2me's tax-free warehouse.
VAT is paid by residents of the UK, however, it does not need to be paid by residents of countries outside the EU. However, if you are ordering to a UK address first to be forwarded on, retailers are still obligated to charge VAT. By using our tax-free warehouse in Guernsey, you can avoid being charged this tax unnecessarily, and still order from your favourite UK retailers.
Sign up today and you can save an extra 20% on all types of speaker, whether that's a Bluetooth speaker, smart speaker, or outdoor speaker. We understand that you probably have a few questions about how the forward2me UK parcel forwarding service works, so we've explained everything on our 'how it works' page.
Other Buying Guides