The Ultimate iPad Buying Guide For 2020
It's that time of year again where Apple releases its new tech for the year, including the greatly anticipated iPhone 12 and the new generation of iPad Air and iPad Pro. With so many different types of iPad out there it can be a little confusing to know which is which, so here at forward2me we have put together the ultimate buying guide for iPads in 2020 to help you get your head around them.
Forward2me is a package forwarding service, specialising in fast international package forwarding. By signing up with forward2me you can order packages to addresses in the UK, Turkey, Germany and Japan like you live in those countries and have them forwarded to you, wherever you live. If you ship your package to our tax-free warehouse, you may be able to get your items even cheaper than standard delivery, discover if you can here.
iPad Pro
Features:
Liquid Retina display with ProMotion

A12Z Bionic chip

Compatible with Magic Keyboard and Smart Keyboard Folio

Compatible with Apple Pencil (2nd generation)
With all the same power capabilities of a laptop computer, if not quicker, the iPad Pro 2020 has had some major changes. It now uses Apple's famous Retina display technology to create an excellent vivid picture, along with ultra-low reflectivity and true tone technology. The new camera includes multiple lenses, like a 10MP ultra-wide camera to go alongside the 12MP wide camera. The A127 Bionic chip also allows the iPad Pro to outpace a number of PC laptops, making it an excellent option for those choosing between a tablet and a laptop, especially with the new magic keyboard and mouse functionality.
Base prices for the iPad Pro 2020 start at £769 but climb quickly depending on storage space and the screen size, as it's available in both 11inch and 12.9inch.
iPad Air
Features:
10.9 inch Liquid Retina display

Touch ID

A14 Bionic chipset

Apple Pencil support

Magic keyboard support

A range of colours
When it returned in 2018, the iPad Air had some great features, but in 2020 they have taken it to another level. Boasting a 10.9 inch display that's akin to the iPad Pro as well as a more powerful chipset than the more premium iPad, the new iPad Air is an excellent tablet to pick up.
With a 7 megapixel front camera and 12 megapixel rear camera, this tablet has some serious firepower for those who are into their photography, especially with the two storage options to choose from, 64gb and 256gb.
You'll find the iPad Air 2020 available to pre-order for £579 on the Apple site and Currys PC World.
iPad
Features:
Retina display

A12 Bionic chip

32GB or 128GB

Compatible with Smart Keyboard

Compatible with Apple Pencil (1st generation)
The iPad is Apple's original tablet offering but in 2020 it's had a bit of a facelift. Capable of completing any day to day task with the ultra-fast A12 Bionic chip, the iPad combines tremendous capability with unmatched ease of use and versatility. A perfect size for learning on too, the 10.2" Retina display, allows you to take notes and get creative with ease.
Available in 32GB or 128GB versions, the iPad starts at £329 from various retailers:
iPad Mini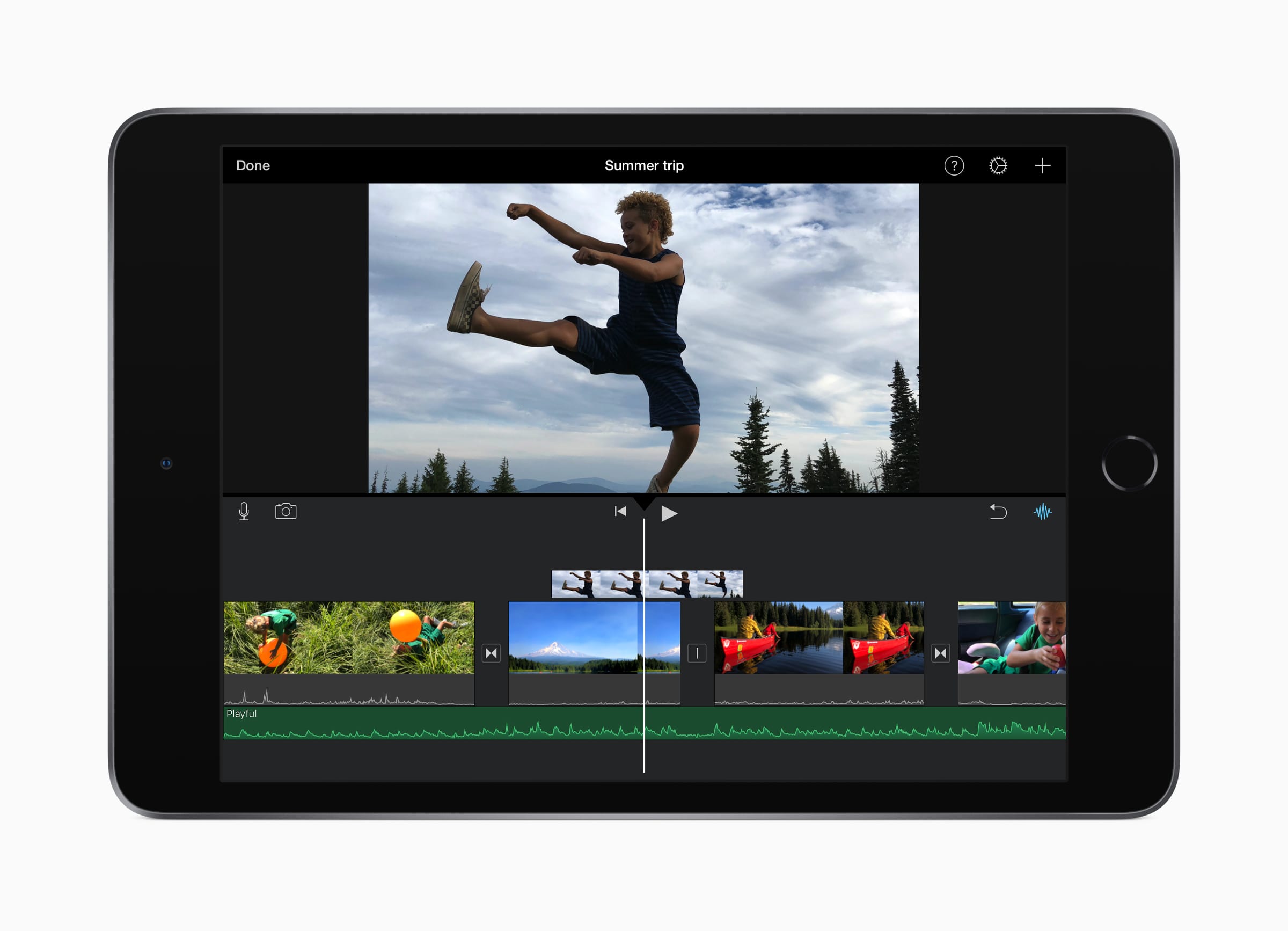 Features:
Retina display

A12 Bionic chip

Home/Touch ID sensor

8-megapixel camera with HD recording capabilities

Compatible with Bluetooth keyboards

Compatible with Apple Pencil (1st generation)
The iPad mini just got mightier! Featuring a thin, light and portable design in 7.9" that makes it the perfect on-the-go companion for those that want the power of a computer in their pocket but don't want to lug the weight of one around. With up to 10 hours of battery life, you'll be able to work or play all day on one single charge.
Available in 64GB and 256GB versions, the iPad mini starts at £399 from various retailers:
Other Tech Guides