Pet paraphernalia!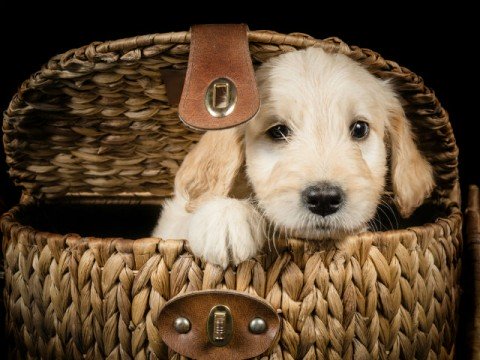 Pets – we love them! From designer dogs to cute kittens, as well as horses, tortoises and everything in between, our pets bring joy and fun to our lives.
Pet paraphernalia is big business – you name it, you can probably buy it for your pet! So if you feel the need to pamper your pooch, or comfort your cat, take a look at our guide of what's out and about for you to buy online at the moment.
Relax…
Pet beds, blankets and cushions give your animal the perfect place to rest their head after a busy day! Pet retailer Pets at Home have something suitable for every animal and every budget.
We particularly love the designer beds and sofas now available for pets. Why compromise on style when you can get your dog or cat their very own mini version of your sofa! From doggy bunk beds to plush velvet sofas, have a look at Wayfair for the ultimate in pet relaxation!
Out and about…
Getting out and about with your pets is brilliant fun – especially if you're heading to the beach or the park. If your pooch prefers to be carried rather than put on a lead, this dog shoulder bag allows you to keep your hands free whilst on the move. If you're heading further away, this dog car seat cover allows your dog to travel in the ultimate comfort whilst protecting your car seats from hair or any mud or dirt your dog may have rolled in!
Toy time!
If your pet loves nothing more than a good play, you're spoilt for choice of where to start! Pets Corner have dog toys galore, or for something that will test their intelligence a little further, there are some great dog training toys available. For cats, cat trees offer a world of fun and also give your feline friend something to scratch that isn't your sofa! Take a look at specialist cat tree retailer Cat Tree UK.
Time to play dress up
Sticking to the theme of having fun, clothing for pets can bring a smile to the sternest of characters! Amazon stock a fun range of fancy dress and character clothes for pets so your dog can be superman, a pirate or a ghostbuster for the day!
To give your pup that high-end, designer look, Paws Couture have a gorgeous range of dog coats, sweaters, hoodies and onsies. Alternatively, head over to Urban Pup for the most up to date looks and trends in dog apparel.
Any of the above listed items can be purchased from websites in the UK for delivery to your address – wherever you are in the world. forward2me offer a parcel forwarding service which allows people around the world access to items from UK retailers, many of whom will only deliver within the UK. When you use forward2me, your items are delivered to our UK warehouse before then being shipped out to your home address. For an idea of prices, take a look at our online quote tool.
Ship Worldwide with forward2me
With forward2me you can order from your favourite stores and brands in the UK, Turkey, Germany and Japan and get it forwarded worldwide. You can order from several places and get it all forwarded in one package to suit you.
Sign up now to obtain your completely free forwarding address from the UK, EU, Turkey and Japan to use when you're shopping online from those countries. For more information on how package forwarding works, check out our guide.