Oh baby! A guide to buying prams, pushchairs and car seats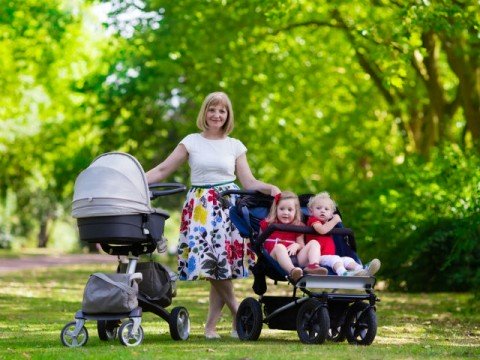 Finding out you're expecting a baby is a truly exciting time. One of the main things you will be booking to purchase in the run up to your baby being born is a pram or other form of travel system in which to transport your new little bundle of joy around in.
Whether you've been there and done it before or else this is your first baby, the one thing you won't need to worry about is choice! There are so many options available now so far as prams, pushchairs and car seats are concerned. Or why not go for an all in one solution with a matching travel system?
Here are some of key things to consider when buying a new pram, pushchair or car seat.
Travel system
Gone are the days when a pram was just a pram! These days, prams are often sold so they can convert from a bassinet style pram to later (approximately 6 months) become a pushchair with the addition of an interchangeable seat unit. Although all in one travel systems are really flexible and have the benefit of lasting for a longer period of time (up to approx. 2.5 years), the price can reflect this. Ever popular brands of travel systems include Bugaboo and Silver Cross.
Wheels
Depending on where abouts you will be mainly using your pram, the type of wheels that the pram comes with may be an important consideration. Some prams available come with larger, multi-terrain wheels, which are heavier duty and allow you to wheel your pram on more 'off road' terrains. Other prams, designed for predominantly city use on pavements, will have smaller wheels with a lesser degree of suspension. Although it can be tempting to think 'the bigger the better', large wheels will often mean the pram unit is heavier and doesn't fold up as compactly. So it all depends on what your priorities are.
Basket size
If you plan on getting out and about and doing a lot of walking with your baby, you'll need to think about how much stuff you'll need to take with you! If you live near a town or in the city a pram with a large basket to carry any bits of shopping as well as all of the baby gear you need when out of the house, a large basket may be a key consideration. The Uppababy Vista comes with an extra large basket and is highly rated by Mums.
Matching accessories
Some prams and travel systems have a side line of matching accessories that can be purchased additionally. So if you want to go for a co-ordinated look, you may want to select a travel system that has accessories – such as footmuffs, changing bags, seat liners – to match. Cosatto prams are bold and bright, coming in a range of patterns and prints, all with matching accessories.
Car seat
If you thought that choosing a pram was complicated, choosing a car seat can be just as tough. Whilst safety is a paramount consideration, you will also need to consider whether you want a car seat that attaches to your pram chassis or one that stays fixed in the car. Many car seats are now being sold with ISO fix bases, providing a fool proof method of securing your car seat to the seat of your car. Depending on the country you live in, there may be different legal requirements for the length of time the baby must rear face when travelling in the car. You will also need to consider the best value for money solution for you, especially as many of the first stage car seats only cater for babies up until the age of 12 months.
A number of UK retailers currently have sales and promotions that include prams, car seats and travel systems. Check out Mothercare, Babies R Us and Mamas and Papas.
Other buying guides for kids and young children
We get lots of kids toys and games passing through our warehouse here at forward2me, so we have created guides on where are the best places to buy top tech toys for Christmas, and where to buy the top games consoles.
We see a lot of kids fashion and clothing passing through our warehouse and have all the best places to shop for baby and children's clothes. For the newborns, we have an expert buying guide on where to buy the best UK baby formulas.