Where to buy Prams, Pushchairs and Car Seats in the UK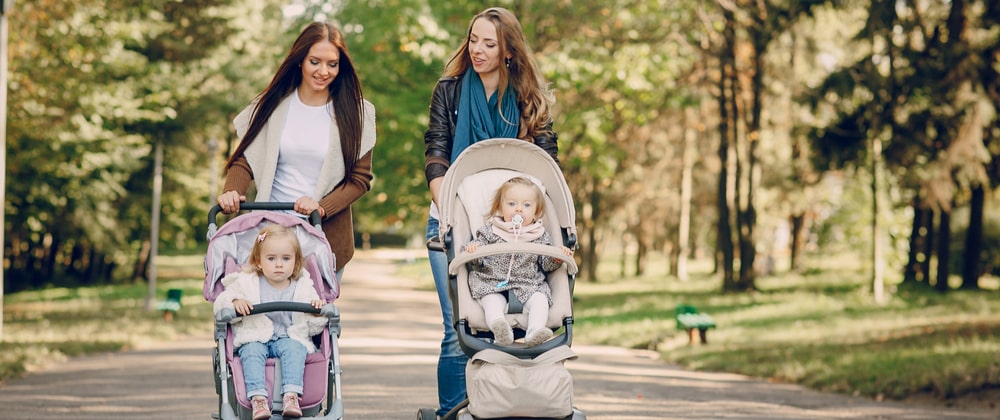 Finding the right kit for getting your baby from a to b may seem daunting. Whether you're after a parm, pushchair or car seat, you'll want to find something affordable that keeps your baby both comfortable and safe. You'll want to know that your child can relax, hopefully even sleep, but still be as safe as possible while you're on the move. The UK has a number of excellent retailers offering the best prams and car seats on the market, but many of these companies won't ship outside the UK, and that's where we come in.
As package forwarding specialists we can help you buy prams, pushchairs and car seats from UK retailers and get them delivered to your doorstep. We've created the ultimate guide to where to buy prams, pushchairs, travel systems and kids car seats in the UK, so you know where to look, what to buy and how to get it shipped to you.
Where to buy Prams and Pushchairs in the UK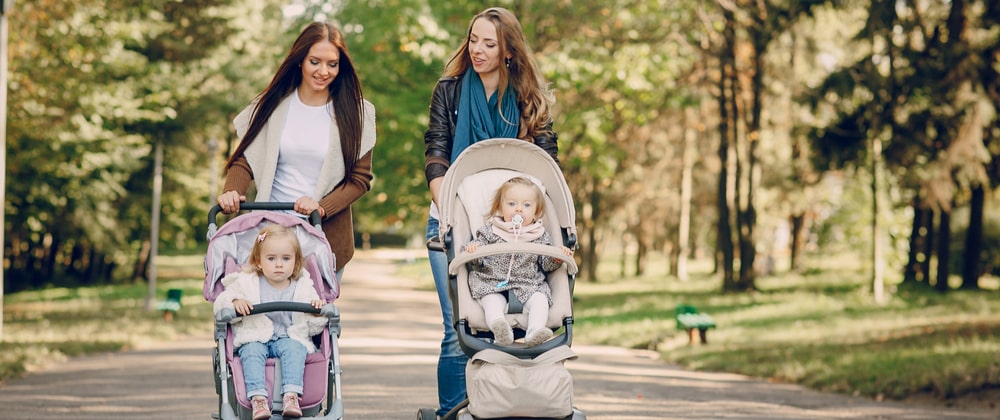 Whether you're after a lie-flat pram for a newborn, an upright pushchair or stroller, or a travel system that can switch between all three, there are a number of UK retailers that can help. We've compiled a list of the best places to buy a pram in the UK, to make it even easier for you to find the right pushchair for your child.
PramWorld
If you hadn't guessed it from the name, PramWorld specialises in prams. They're experts in everything you could need for transporting your baby around, plust they stock car seats, cots and other essential items. You'll be able to find prams, pushchairs & strollers, double prams, travel systems, three wheelers and a whole host of other varieties, from a range of respected brands, like Mamas & Papas, Bugaboo and Cybex.
Prices for prams start at around £170, but vary depending on the brand and the type of pram you're after. Pushchairs start even lower, at around £25, but again it will depend on the type of pushchair or stroller, the brand and your own needs.
Shop Prams & Pushchairs at PramWorld.
Pram Centre
Another specialist in prams and pushchairs is Pram Centre. They've also branched out over the years to all kinds of other important items like high chairs, cots and nursery items, so you can stock up on other essentials at the same time. You'll find every type of pram or pushchair under the sun available, whether you want a three wheeler, carrycot, a silver cross heritage pram or a travel system. They stock brands like Cybex, Babyzen, iCandy, Cosatto and an extensive selection of other manufacturers.
Prams start at £349.95 and go up to about £2,000 depending on the brand and the type. Pushchairs top out at around £1500, but the cheapest is around £60.
Shop prams & strollers at Pram Centre.
Silver Cross
Silver Cross are a much loved heritage brand specialising in prams, pushchairs, strollers, car seats, cots and babywear. Founded in 1877, they offer an exclusive feel to go alongside their years of experience. They're known for their prams and pushchairs, with the coach-built prams a particular stand out.
Their excellent prams start at £595 for the Horizon range which is also a travel system. Other prams and pushchairs go up to £1,000 but all offer a travel system style. There are also accessory packs available to get even more out of your pram or pushchair and a 3 year warranty.
Shop prams and pushchairs from Silver Cross.
Precious Little One
Precious Little One is your one stop shop for baby transport needs, along with items for the nursery, mealtime and bathtime. Stocking every type or pushchair, stroller and pram imaginable from all of the major brands. These include Mamas & Papas, iCandy, Maxi-Cosi, Hauck, Kinderkraft and more. They'll have the pram you need to keep your kids comfortable but safe.
Their 3-in-1 prams and pushchairs start from as low as £70, while their travel systems start at around £125. Prices vary depending on the brand and what you need from your baby transportation system.
Shop prams, pushchairs and travel systems from Precious Little One.
Where to buy Car Seats in the UK
Securing your child in the car is not only sensible, it's actually the law. Up until they're deemed tall enough, 135cm, or old enough, 12 years, they are required to sit in a specialised car seat. This means it's imperative to find the best car seats available for your baby or child. They need to be comfy, but safe and secure. You're also likely to need to change them as your child grows, so keep that in mind. We've put together a list of the best places to buy car seats in the UK.
PramWorld
As well as being specialises in prams, PramWorld are also specialists in Car Seats. You'll be able to find car seats from a range of respected brands, like Maxi Cosi, Britax Romer, BeSafe, and Cybex.
Shop Car Seats at PramWorld.
Online 4 Baby
If you're looking for baby and child transport solutions, then Online 4 Baby is a great place to start. Offering everything from prams through to high chairs, stair gates and more, they've also got an extensive selection of car seats and booster seats for all age groups. They stock popular brands like Cybex and Hauck.
For newborns, you'll find car seats available from £35, but as your kids grow in size you'll find the minimum price jumps up. Car seats from Online 4 Baby, are around £100.
Shop car seats from Online 4 Baby.
Halfords
Halfords are an institution in the automotive industry. As experts in car servicing, car repairs and other aspects of car maintenance, they understand what works well in terms of comfort and safety. Their selection of car seats and booster seats are well researched and come with a fitting service. They stock a range of brands, including their own, and you'll find car seats available for newborns, toddlers and older.
Halford's prices start at £30 for a baby car seat and £25 for a booster seat for toddlers and above. They also offer price matching, free lifetime safety checks and a free fitting demonstration for each seat.
Browse Halfords' selection of car seats and boosters.
Argos
Argos offers one of the most unique shopping experiences in the UK. Specialising in a warehouse style stockroom with minimal store fronts has allowed them to stock a wide range of goods for generations. Their selection of baby car seats and child booster seats benefits from this. They stock brands like Maxi-Cosi, Migo and Disney and, with so much else on offer, they're a great place to stock up on other things for your kids too.
Boosters start as low as £10 from Argos, but for a baby car seat you're looking at prices from £40 and up. As they stock a number of brands they also offer car seats at much higher prices too, so there's something for all needs.
Shop car seats and booster seats from Argos.
Other buying guides for kids and young children
It's possible to order all kinds of things that your baby or child needs from the UK. Even if those places can't ship to you directly, we can help with our UK parcel forwarding service. We get so many different kids toys, games, clothes and essentials passing through our warehouse from all kinds of different retailers. We've put together guides on the best places to buy baby clothes in the UK, along with the top tech toys for Christmas, or where you can buy games consoles in the UK.
If it's something more functional you're after, then you can check out our back to school guide, as well as information on the best UK baby formula and how to buy it.
Shop on UK websites and ship worldwide with forward2me
You can shop with confidence in the UK for everything you need for your baby or child. Sign up today for your free account and you'll be able to order online from UK retailers like you live there. This means you can buy prams in the UK and find the very best car seats possible, without having to worry about the retailers not shipping to you.
Your free account gives you access to a forwarding address in the UK, but it also means you can shop in Japan, Turkey and Germany and other countries too. For more on how it works, we've put together an extensive guide, and if you want to get a rough idea of how much it will cost, you can check out our pricing page for estimates.