Order from John Lewis and deliver worldwide with parcel forwarding
John Lewis is an institution. Founded over 150 years ago it's since grown to 42 stores across the UK, as well as an excellent online shop. As a high-end department store you know that what John Lewis stocks is excellent quality, the only snag is that they only deliver within the UK itself.
As a department store, John Lewis stocks everything you could imagine, from high end fashion brands like Whistles and Paul Smith through to furniture, electrical goods and other household items. With John Lewis you know that what you're buying will be good too, as they only stock the best. Famous the world over for their heartwarming Christmas Adverts, you'll find excellent deals to be had around Black Friday, the January sales and other times of the year. although most John Lewis regulars don't shop there for a bargain.
It's not just John Lewis that doesn't ship worldwide. Many of the UK's biggest brands only send orders within the country. Marks and Spencer, another British institution is one of these, but so are brands like Laura Ashley or supermarkets like Asda and Matalan.
For many British expats living abroad, the John Lewis brand is one that's sorely missed. As they no longer deliver internationally it's even harder to get your hands on their products now too. This is where forward2me can help. You can shop at John Lewis using our UK shipping address and we'll forward your orders around the world.
WHAT CAN I ORDER FROM JOHN LEWIS?
John Lewis stocks pretty much everything, as long as it's of good quality. You'll find the newest technology alongside respected fashion labels and designer furniture and homewares. At forward2me we can ship most items from John Lewis around the world.
Clothing from John Lewis
John Lewis stocks designers like Whistles, Barbour, Levi's, Sweaty Betty and many more. Whether you're after stylish womenswear, menswear or children's clothes, you'll find something right up your street. John Lewis offers everything from underwear and sportswear through to tailored three-piece suits and loungewear.
Electricals from John Lewis
It's safe to say that John Lewis has an unrivalled collection of tech. Whether you're after a vibrant TV from LG, the latest iPhone, a washing machine or simply a new vacuum cleaner from Shark or Bosch, you'll find it available on the John Lewis website.
Furniture & lighting from John Lewis
Kit your home out in some of the finest furniture available from John Lewis. There's comfy sofas from brands like Loaf or Duresta, luxurious beds and furniture available for every room of the house from brands like West Elm, Swoon, Emma, Hypnos and more. Plus you'll find a wide variety of lighting, from chandeliers to stand lamps.
Homewares from John Lewis
With everything from stylish dinner sets and stunning glassware to high quality soft furnishings and wallpaper, John Lewis is an excellent choice for anyone looking to kit out their home. John Lewis offers extensive collections from brands like Le Creuset, KitchenAid, Orla Kiely, SodaStream, Spode and many more. They have excellent outdoor items too, from BBQs to gardening tools.
Toys from John Lewis
If you want to source affordable but high quality toys for your children then look no further than John Lewis. As a high end department store they specialise in stocking the very best products, and that's no different for the toys they offer. You'll find family favourites like LEGO, Playmobil, Sylvanian Families and Ravensburger games available.
Beauty & gifts from John Lewis
With beauty products from brands like Aesop, Dior and Jo Malone London, to name just a few, you'll be hard-pressed to find a better collection. John Lewis is known as an excellent place to find gifts too, whether you're after beauty products or accessories for him or her.
Finding the best deals from John Lewis
As a high-end department store John Lewis isn't somewhere that people generally go to find a bargain. That doesn't mean they aren't there if you're willing to be patient though. John Lewis often has excellent deals throughout the year, but it can be worth paying special attention at Black Friday and during sales periods.
How the process works
Shopping at John Lewis and shipping an order to an international address couldn't be easier. At forward2me we've streamlined the process into 5 easy steps:
STEP 1 - SIGN UP FOR YOUR FORWARD2ME UK ADDRESS
First up, you'll need to sign up for an account. It's a simple process and once you've done this we'll provide you with your new UK address.
STEP 2 - PLACE YOUR JOHN LEWIS ORDER
Head on over to the John Lewis website and simply place an order as normal, just make sure you use the UK address we provided.
STEP 3 - WE RECEIVE YOUR PARCEL
When your parcel arrives at our forwarding warehouse you'll receive an email notification. At this point, we'll check over the contents of your order to make sure it can legally be shipped to your address from ours. It's on you to check in advance whether an item can legally be shipped to your country.
STEP 4 - WE SHIP IT TO YOU
Select what you want to happen with your parcel. We can hold it and collate it with other orders or ship it straight on. Just select the courier you want to use and we usually ship it that same day.
STEP 5 - YOUR JOHN LEWIS ORDER ARRIVES AT YOUR HOME
The delivery time varies depending on your chosen courier and your country's own customs processes, but it's usually with you within 1-4 days of leaving our warehouse.
How do we compare to other Parcel Forwarders?
| | Forward2Me | SkyPax | Forwardvia |
| --- | --- | --- | --- |
| 1kg Parcel Forwarding Prices from... | £9.20 | £12.00 | £13.90 |
| Cost of UK Address | Free | £12 | Free |
| Monthly Fee | None | £90 | None |
| Delivery Options | 6 | 4 | 4 |
| VAT Free Shipping | Yes | No | No |
| Combine & Repack Charge | £2 per package | £5 per package | First 3 FREE & then £2 per package |
| Free storage / Daily fee | 30 days | 30 days | 30 days |
*Prices quoted, correct at time of publish
Combine and Repack
If you're placing a number of orders from different UK retailers, we can help you cut the costs.
WIth both or consolidation and combine & repack services, you can order from John Lewis and other places and have them delivered to you in one convenient package.
We can hold your package for up to 30 days in our warehouse free of charge, and then combine them into one order to save you money on your postage.
Shop VAT Free at John Lewis
We offer the chance to shop at John Lewis and not pay VAT. If you order through our tax free warehouse in Guernsey, and you're shipping outside the EU, you won't have to pay the UK's value added tax on your orders.
If you are ordering from within the EU, now that the UK has left the European Union, you'll still need to pay VAT based on your own country's VAT rate.
Does John Lewis ship internationally?
John Lewis no longer ships to addresses outside of the United Kingdom. For more information on this check out the John Lewis international delivery page. This is where forward2me can help though, as you can shop at John Lewis and have it delivered to one of our forwarding warehouses before we ship it to you.
What John Lewis items can't you forward?
We have a full list of prohibited and restricted items that you should check before placing an order from John Lewis. Generally, this will include food items, but there may be a number of other items that John Lewis sells that we cannot ship to specific places, so please check the list and your own country's laws.
Pay with confidence



Similar UK Retailers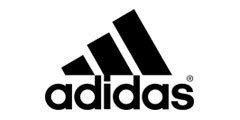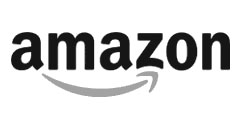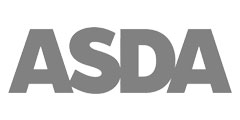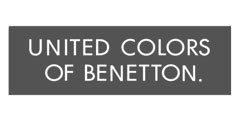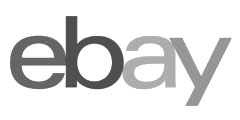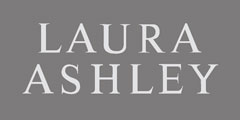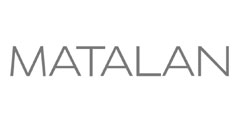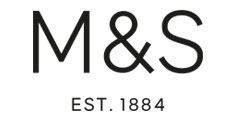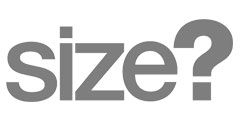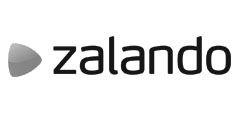 Looking for other great UK retailers? Take a look at how you can use our parcel forwarding service to order from over 200 countries worldwide, at these retailers.