Тhe Fitness Clothing and Equipment You Can Safely Buy Overseas
With the start of a new year, there is always the feel of a fresh start. For some this means new targets in the workplace or personal life, for others, it is simply putting in the effort to create a better physical version of themselves. Healthy living and building a strong "temple" for your soul. Achieving this goal requires not only dedication and hard work but equipment as well. In today's post, we will look into some UK retailers, from which you can buy your new fitness equipment and gear, to help you achieve the form you always wanted.
BUY FITNESS EQUIPMENT FROM UK RETAILERS
Most of the fitness enthusiasts and people who are overall keeping their form have at least one fitness apparatus at home. Giving that is not the first week of the new year anymore, and you are still interested in starting fresh, we can assume you are really up to the challenge and could make this investment in health. Having an exercise bike, treadmill, cross-trainer or anything like that could easily boost your results and motivation. Usually, people give up on the very thought of going to the gym on those cold winter days and nights. Having some equipment for training at home will definitely make it easier for you to achieve the first threshold and boost your confidence and motivation to hit the gym hard. Or buy more equipment for your house.
In recent days, more and more people are investing in in-house fitness, because of recent fluxes in day to day life we can't all go freely to the gym, or we are a bit concerned about our health. So if you have decided to buy your first piece of fitness equipment, and want to get it from a UK retailer, you are probably familiar with FitnessSuperstore. They are probably the biggest shark in the pond, when it comes to exercise equipment. But if your goal is to increase strength and size, you will need something heavy to lift. Here, you can also find bars, barrels, weights and other gear from the brands "York"and "Body Power".
Speaking of weights, "Bison" is a brand that can't be missed. A large portion of their portfolio could be ordered through WolversonFitness, alongside items with their own brand. You can find all sorts of bodybuilding equipment from this retailer. So, if you prefer heavy weight training sessions, here is where to shop from.
COMFORT DURING TRAINING - THE FITNESS APPAREL
It's not all about the comfort of having all of the equipment you need in your home. What about your comfort while using it? Grabbing the most comfortable pair of leggings, tank tops, shirts and full work-out sets has never been easier. You can easily add a box or two from your favourite clothing brand to come alongside your new piece of equipment. Shop online from some of the biggest retailers like Foot Locker. Here you can find all of your favourite brands like Adidas, Asics, Puma, Nike, Reebok and many more. Foot Locker is also the place to cop the freshest, most comfortable shoes out there, and of the few places where you can find the "Old School" line from VANS, promoted by a rising name in the rap industry - Denzel Curry.
If by any means you can't find what you are looking for at Foot Locker you can always browse the "internet shelves" at another notorious retailer, SportsDirect. As one of the biggest stores for sports apparel in the UK, SportsDirect can offer premium quality items on mind buggering prices. Be sure to check them out!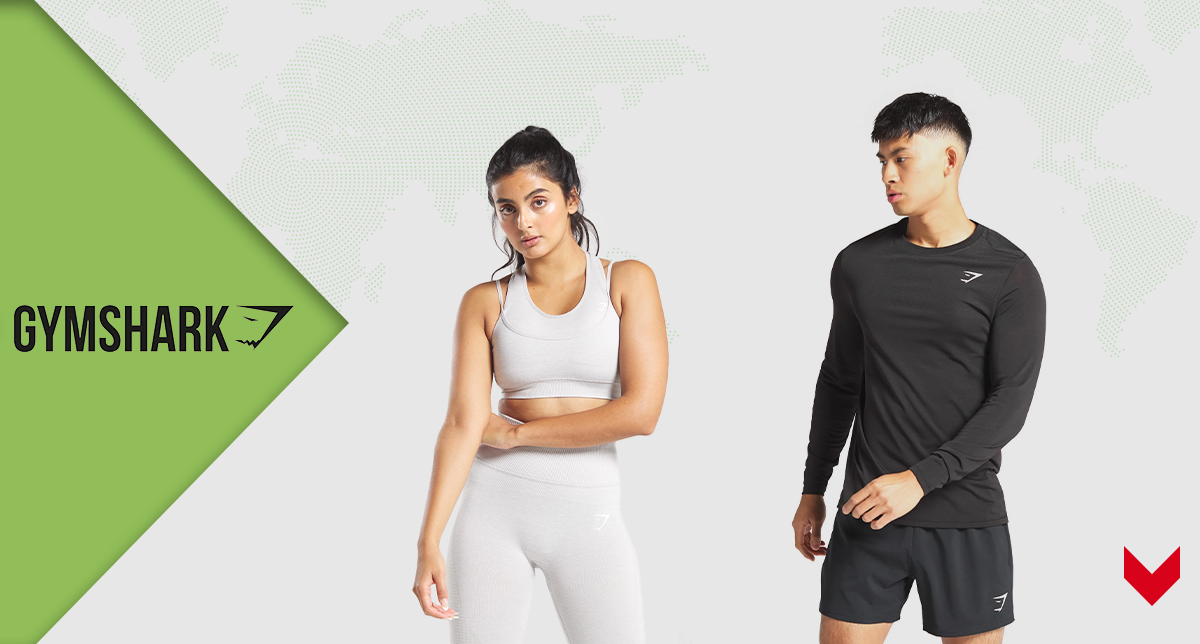 If you are in the mood for something more specific, something more personal, designed and crafted to be extensively used for the sole purpose of giving you comfort while training you might like the brand GymShark and Sweaty Betty. Both bring something unique to the table and won't disappoint you with their products. Both brands are situated in the UK, but their products serve a global clientele. At GymShark you will find clothes and trainers for everybody. Runners, bodybuilders, casual users and even those who like to lounge at home in the lightest and most breathable of fabrics. On the other hand, Sweaty Betty is a brand set towards female customers. They're proud to say that their products are designed and made from women for women and are really pushing the boundaries in creating comfortable training fits for the ladies.
SHOP SAFELY WITH A SHIPPING GUARANTEE
Fitness equipment could be quite expensive and shopping around for shoes and apparel often gets out of control, scoring a number on your bank account. Here is where lots of questions arise. What if my item was damaged while travelling to my location? Will I be compensated? How can I ensure my purchase?
forward2me has the answer for your concerns. Protect+ is a service that will give you the peace of mind you need to shop on without hesitations, knowing that you will get what you pay for when online shopping in the UK! Visit the page to read more on this guarantee.