Price match guarantee
Quality often comes at a higher price, but not always and forward2me is a perfect example! Having a top-rated service at a competitve price might seem surprising but it's a fact! We know finances are stretched and our customers need to receive great value every time they ship. At forward2me we have always focused on providing value for money but now we have gone a step further and formalised it with a PRICE MATCH GUARANTEE! We know customers value our great service but this initiative is our way to prove that we are also the optimal choice for your wallet!
buy your product
Buy goods online and ship them to forward2me. On arrival, you will see the shipping cost to your location on the website.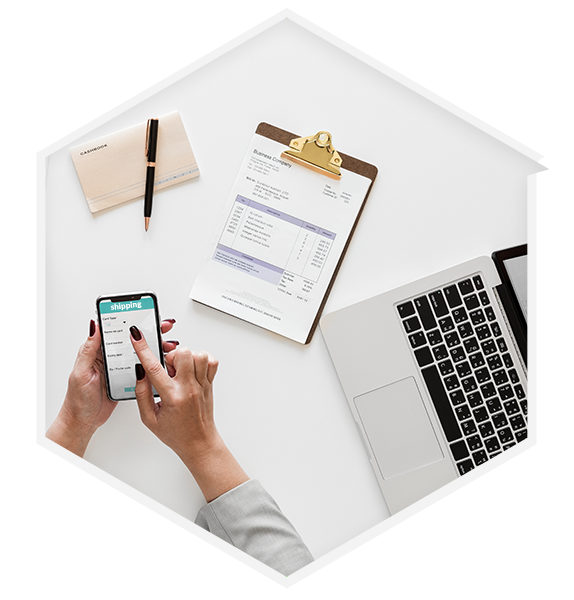 BETTER SHIPPING PRICE?
In the unlikely event you find a better price from another parcel forwarding company, just let us know and we will match it!
CHANGED YOUR MIND?
If you have any concerns or want to cancel your shipment, you can return your parcel to the sender for free!
terms
In order to make this work, we needed to set some conditions! There aren't many, they're pretty obvious and they're fair.
Applies to like-for-like services only. That means we will match DHL Express with DHL Express. It means we will match FedEx Express with FedEx Express. It does not mean we will price match DHL Express with a DHL economy service or with a service from any other provider.

Applies to like-for-like origin countries with specified destination addresses. That means from the UK, we will match UK competitors, from Germany we will match German competitors. It means the destination address must be provided.

Applies to like-for-like products being shipped. Batteries, compressed gases, alcohol, perfumes, etc. attract additional charges from couriers. This is an unfortunate fact of life and forward2me makes zero money from these, but we will price match the equivalent - so we need to see that the competitor price includes batteries if you are asking us to match a shipment containing batteries.

Prices must show comparable extras like covid charges, fuel charges, remote area charges, oversize charges, overweight charges and VAT. (Some sites don't show these fees in order to appear cheaper)

Competitor prices must be available online from a legitimete business that is actually operating.

When prices are listed in different currencies, xe.com will be used to calculate the same currency as forward2me sells in.

forward2me are the UK shipping partner of MyUS. forward2me and MyUS sell at the same price and so we will not price match MyUS prices as any differences will be nominal and entirely from short term exchange rate movement. (Sometimes a little bit better, sometimes a little bit worse, on average exactly the same)

Offer can be withdrawn without prior notice.

In the unlikely event of a dispute of what is a valid match, forward2me will make the final decision.
If it sounds complex, we assure you that it will be harder to find lower prices!
how is that possible?
Thanks to the huge volume of parcels we ship every day, the prices we receive are beyond what it is possible for 95% businesses and 100% of consumers. Beyond that, forward2me has invested heavily in automation and software allowing it to maitain operating costs at a lower level than competitors. Put that together and it results in great value for our customers. Over 70% of forward2me's shipments are for repeat customers so they obviously agree!
Smooth
Everything worked as expected. Easy to use and easy to compare shipment options at various prices and guarantees depending on what you're shipping. Delivery was on time.

Fantastic Job
First time ever using a forward service and just so happened to be trying to ship health supplements to the US from the UK. Had no idea I had to do FDA paperwork and etc. Your team walked me through everything, were very quick to respond. Made the daunting task of trying to figure out everything as easy as it could be. Great job guys, you rock.

United States of America

The best Parcel Forwarding service in the UK and DE
I have been using forward2me for years now, never had a single issue, always satisfied. Absolutely great this time as well, very pleased, again, as always. Many thanks to everyone at fw2me!

FedEx International Economy
Good, fast, and cheap
They helped me move a package from the Czech Republic to the US at low cost. It was fast and easy.

United States of America

Excellent Experience
Excellent experience overall, would use this service again in the future.

United States of America

Matias Martinez
24/09/2022
Excellent service A1!!
Excellent service A1!!

France

All perfect
All perfect speed and good packaging.parfait

France

Everything was handled carefully and…
Everything was handled carefully and shipped straight to my door, excellent service

United States of America

Quick and Easy
So fast and easy! Will definitely use again. Received my package in 3 days from UK to US.

United States of America

Dimitris Papandreou
25/09/2022
Great Service, always helpful.
Always helpful with everything I have needed. Great service!

Greece

Not a customer yet?
Our international parcel forwarding service is the easiest way to get your hands on the best products and brands from other countries! forward2me is the #1 solution for so many customers worldwide. Learn how parcel forwarding works and join our community! There is zero risk for since we even return parcels to sender for free. In case you need some inspiration make sure to visit our blog or social media profiles!