Forward2me receive Feefo Platinum Award
Everything we do at forward2me is done with the customer's satisfaction front and centre. With how important our customers are to us, we're really proud to announce that we've been awarded Feefo's Platinum Trusted Service award for the 2nd year in a row, following 6 years of successful Gold Award status and last year's confirmation of our first platinum award
The Platinum Trusted Service award is something that Feefo only awards to businesses with a long-standing reputation of good customer service. To be in the running for a platinum award you need to have already won a gold award for three years on the trot and to qualify for a gold award you'll have needed three years of 4.5 star ratings
Feefo is an independent body that allows users to leave verified reviews on how a company is performing in terms of its customer services. At forward2me we see Feefo as an invaluable service that allows us to find areas we can improve on, directly from our customers
This platinum award recognises the hard work and dedication that we put into our customer service day in and day out
Tracy Thornton, Customer Servives Manager at forward2me has said:
"Being accredited by Feefo is incredibly important to us. Receiving a gold or platinum trusted service award for 8 years in a row is wonderful news, especially knowing that it's based on direct feedback from our customers.
We put a lot of hard work into our customer service, making sure we strive to deliver the very best experience possible. We're so pleased that our hard work is paying off and that our customers have recognised this."
Our Trusted Feefo Reviews
Still need convincing? Here's what some of our customers said about us over the last year:
Trusted Customer - January 6th 2021

"The service was fantastic. No stress in forwarding the item I bought from Ebay. Just needed the proof of purchase which has the price of the item and choose which carrier you prefer in this case it was DHL. And it is immediately shipped to Australia. Now thats what I call "Service". Well done forward2me!"
Trusted Customer - December 9th 2020
"Quick to respond and very good service spirit, good explanations!"
Trusted Customer - December 4th 2020
"Everything was fine as usual. Fast delivery, good packaging. i can really recommend forward2me. I have been using forward2me for some time now because some sellers in the UK do not ship to Austria.

I get a list of shipping companies to choose from with varying prices. The prices are fair - especially because I know how much shipping costs from the UK to Austria."
Read through our reviews page to see what our customers are saying about us.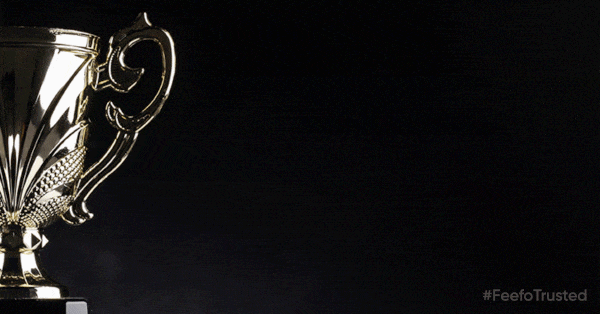 What sets us apart
It's not just our customer satisfaction rating that sets us apart. We are the best value forwarder on the market with no hidden costs, don't believe us? Get an estimate and check! People keep coming back, with 70% of our shipments being repeat customers. We offer consolidation services and 30 days of free storage. Sign up for your free shipping address today and forward packages around the world.