Buy Hi-Chew Candy from Japan and ship internationally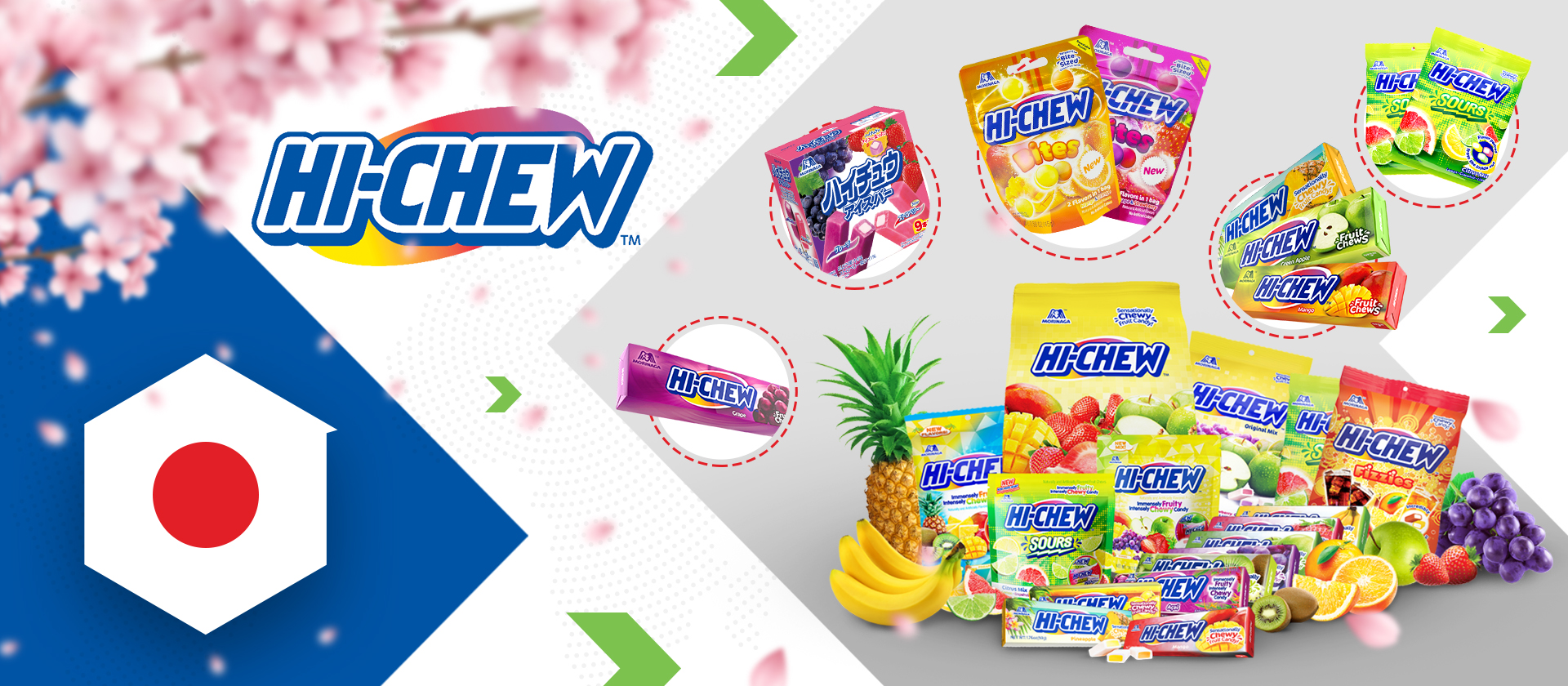 Want to get your hands on the famous fruity chewy candy from Japan in original Japanese flavours you can't get in other countries? Using forward2me's Japanese parcel forwarding service, you will be able to buy the full range of Hi-Chew flavours and sweets and have them delivered to your door.
These popular Japanese candies are taking the world by storm, but there's a range of flavours you can't get outside of Japan. So head over to your favourite Japanese candy seller online, load up your basket and order your favourite candies today.
Where can I buy Hi-Chew Candy in bulk?
Rakuten is an incredibly popular digital marketplace in Japan and the perfect place for you to purchase your Hi-Chew products in bulk. They even stock a product with over 215 individually wrapped Hi-Chew candies in various flavours like lemon, grapefruit and watermelon you can buy to please your sweet tooth.
Amazon Japan works in the same way as Amazon does in your native country. Still, you are more likely to get your hands on rare flavours like strawberry lemonade, Japanese soda and toyomitsu hime figs, among others, by shopping on Amazon Japan.
How we help you buy Hi-Chew Candy and ship it internationally
At forward2me, we make it possible for you to get your hands on rare and limited edition Hi-Chew Candy and have them shipped to you at home. The process is simple to follow and will allow you to order many items from various Japanese online shopping sites.
1 - Sign up for your free Japanese address
Sign up for your FREE forward2me shipping address to have access to a forwarding address that easily allows you to shop internationally.
2 - Go to your chosen website that sells Hi-Chew Candy and start shopping
Visit your chosen Japanese Hi-Chew Candy seller and order as much candy as you want from the 165 exciting flavours on offer. Our Japanese online shopping hub has links and guides to buying from a range of Japanese online retailers.
3 - Order your Hi-Chew Candy to your forward2me Japanese address
When you place your order, simply send it to your Japanese forwarding address so that it turns up at our Japanese warehouse.
4 - forward2me receives and ships your package wherever you are in the world
We will obtain your parcel and send you a notification to choose a courier of your choice to get your items to you. We can also combine and repack multiple items if you order from different sellers or online stores into one shipment.
5 - Your Hi-Chew Candy arrive safely at your home
Sit back and relax! Your Hi-Chew Candy is on its way.
Hi Chew Candy Frequently Asked Questions
There are varying delicious flavours available in different regions of the world. For example, America has 14 flavours, including natural strawberry, watermelon, green apple, dragon fruit, mango, grape, peach, banana, melon, cherry, kiwi, açai and pineapple. However, there are over 165 exciting flavours to choose from if you live in Japan, including red grape, rich lemon, mango, grapefruit and soda pop.
The Morinaga website claims that Hi-Chew sweets are the most popular candies in Japan due to their unique soft double layer that releases a true-to-life fruit flavour as you bite into them.
There are more flavour combinations to choose from with Hi-Chews from Japan, including grape and strawberry mix, grape & peach & lychee, strawberry cheesecake, yoghurt, and cotton candy, sweet and sour mix, and superfruit mix flavours. Use a Japanese forwarding address to purchase these delicious soft sweets.