Black friday 2021
Black Friday brings so much excitement with all the shopping possibilities especially when you can easily access the sales in another country! That's what makes our service so special and we are happy to give you the opportunity to shop on UK and EU prices all around the globe! If the international parcel forwarding is a new thing for you, check out how it works (it's pretty simple process).
In the last few years the Black Friday has turned from a single day event into an entire month (or at least a few weeks) of crazy shopping and huge discounts. This is the perfect time to get your hands on the brands and items you always wanted. It's the perfect time to try something new, because probably the price now will be the lowest for the entire year! On this page you will find our selection with some of the most popular Black Friday campaigns! Get your forward2me address ready and dive in!
Black Friday deals from THE UK
We really wanted to show you some particular offers but everything is so dynamic right now, that the hot ones are getting sold out really quick! Opportunities like half-price on books from Waterstones are not something you can miss! We highly recommend you visiting amazon, because the Black Friday Week there will cover all your needs. Our list of UK retailers will help you complete easily your gifts shopping!
Huge department stores where you can find pretty much everything
Get some of the latest tech from:

Add some unique fashion touch to your wardrobe:

Shop cosmetics and beauty products from highest quality!
(Keep in mind that some of them could be classified as dangerous goods, which is why we advice first consult with our customer support)
Psst... don't forget that you can save 20% Sale tax with our TAX-FREE Warehouse. If you are wondering which warehouse to use, check out our short guide.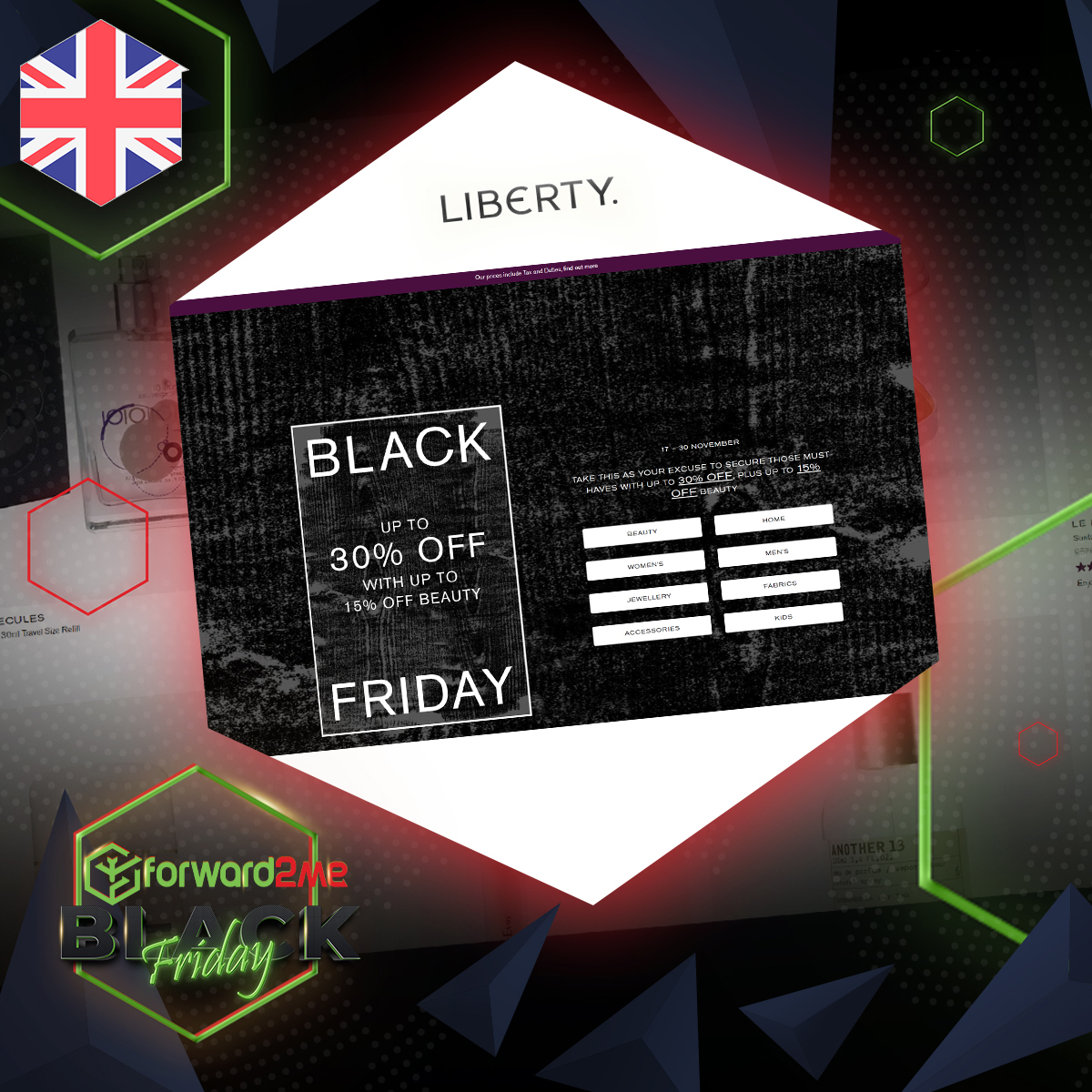 Black Friday deals from GERMANY
Use your German shopping address to access such a wide variety of items, from the latest technology gadgets to home appliances that you always wanted, or limited collections of your favorite clothing brands!
Major department stores:
Fashion

Technology

Beauty and cosmetics