Shop the Best Valentine's Day Gifts for Him in 2023 with International Delivery
Gifts are your love language, and you've shown it to your partner many times over. But then V-Day comes around. It's a race against time to find him a Valentine's Day gift that is thoughtful, unique, and absolutely non-cheesy.
Don't put yourself through the gift grinder. At forward2me, we like to make things easy when it comes to shopping. So, browse our selection of the best Valentine's Day gifts for him in 2023 from the top UK and German online stores and enjoy a seamless delivery process.
Our selection of gift ideas will help you find something special to give your husband, boyfriend, or any special guy in your life. Tailored to different price points, relationship statuses, and interests, our ideas will help you get him the gift that's just right for him and your relationship.
For the FOOD AND DRINK Enthusiast
This Valentine's Day, treat your loved one to an inspired foodie gift. If he is a budding chef, a pizza oven or a barbecue are practical gifts that will last a long time and be put to good use for many romantic dinners or get-togethers with friends and family. For the aspiring distiller, there are special alcohol-mixing kits so he can create a unique blend of his top tipple. Whether he enjoys beer or whiskey, a flexible tap or designer glasses are presents he is sure to enjoy.
Why not treat the man in your life to his own bespoke gin blend? This kit contains everything needed to transform any humble vodka into a bespoke infusion in less than 24 hours.
Designed with a slim, minimalist look for added versatility, this beer tap from Krups is easy to operate, so he can pour his own pint wherever he wants.
Handcrafted from a weighty crystal, each piece in this set of whiskey glasses has been intricately cut with straight lines echoing the cables that suspend above the Brooklyn Bridge.
Cooking outdoors with gas has never been so simple. Ready right out of the box, the Ooni Koda 12 fires out jaw-dropping pizzas in 60 seconds flat. No assembly, no mess. Just fresh tasty pizza.
Day-to-Day Helpers
For the modern man who's always on the go, a practical gift like a self-heating smart mug or limited-edition headphones will help him escape the hustle and bustle as he enjoys his favorite blend of coffee or immerses himself in an audiobook. A muscle massager will relieve the muscles after a workout or just take the stress away at the end of a long day. And if he's into photography, an instant camera will let him capture the special moments in spontaneous snaps full of character.
Designed for home or office, the new Ember Mug² does more than simply keep the coffee hot. The smart mug will let him set an exact drinking temperature so his favorite brew is always as he likes it.
The Px8 McLaren Edition headphones fuse McLaren-inspired styling with high-performance wireless sound synonymous with Bowers & Wilkins' flagship headphones.
With three speed options, the mini will let him customize treatments on the go. Plus, the standard ball attachment is perfect for overall use on large and small muscle groups.
Combining fast to action features with classic design cues and fresh instax mini film, the instax Mini features a built-in selfie lens, auto shutter speed, and auto brightness for perfect snaps every time.
Must-Have Gadgets
As technology advances, we become more and more reliant on various gadgets and gizmos to help us with our daily lives. So why not help him be more organized with a wireless charger or a handy device that will instantly let him know where he left his keys or parked his bike. And don't forget to remind him how much you value your time spent together with a digital photo frame that will display your shared moments.
This wireless charger will help him reduce clutter at home or in the office with an expanded wireless surface and extra USB-A port to charge up to three devices at once.
Versatile by design, The Freestyle works with any viewing angle and on any flat surface. From wall to ceiling, simply find the perfect viewing angle, point, and play.
Celebrate your memories together by giving him a digital frame loaded with photos of your special moments. With 16 GB internal memory storage + 32GB extended, you can keep adding new ones.
Is he always losing stuff? The AirTag provides an easy way to keep track of keys, bags, bikes or anything else he can never find. Simply attach an AirTag to a chosen object, and find them on the Find My app.
For His Hobbies and Adventures
Does he travel a lot? Or perhaps he enjoys fishing? Not the outdoorsy type? Whatever he's into, there are all kinds of gifts that will suit his interests and hobbies - whether he enjoys visiting new places or staying at home playing video games, streaming his favorite shows, or building a good old LEGO project.
Ideal for a long weekend away, the Weekender travel bag by Bennett Winch can just as easily accommodate the essentials for an entire week's travel, with a series of functional pockets and compartments.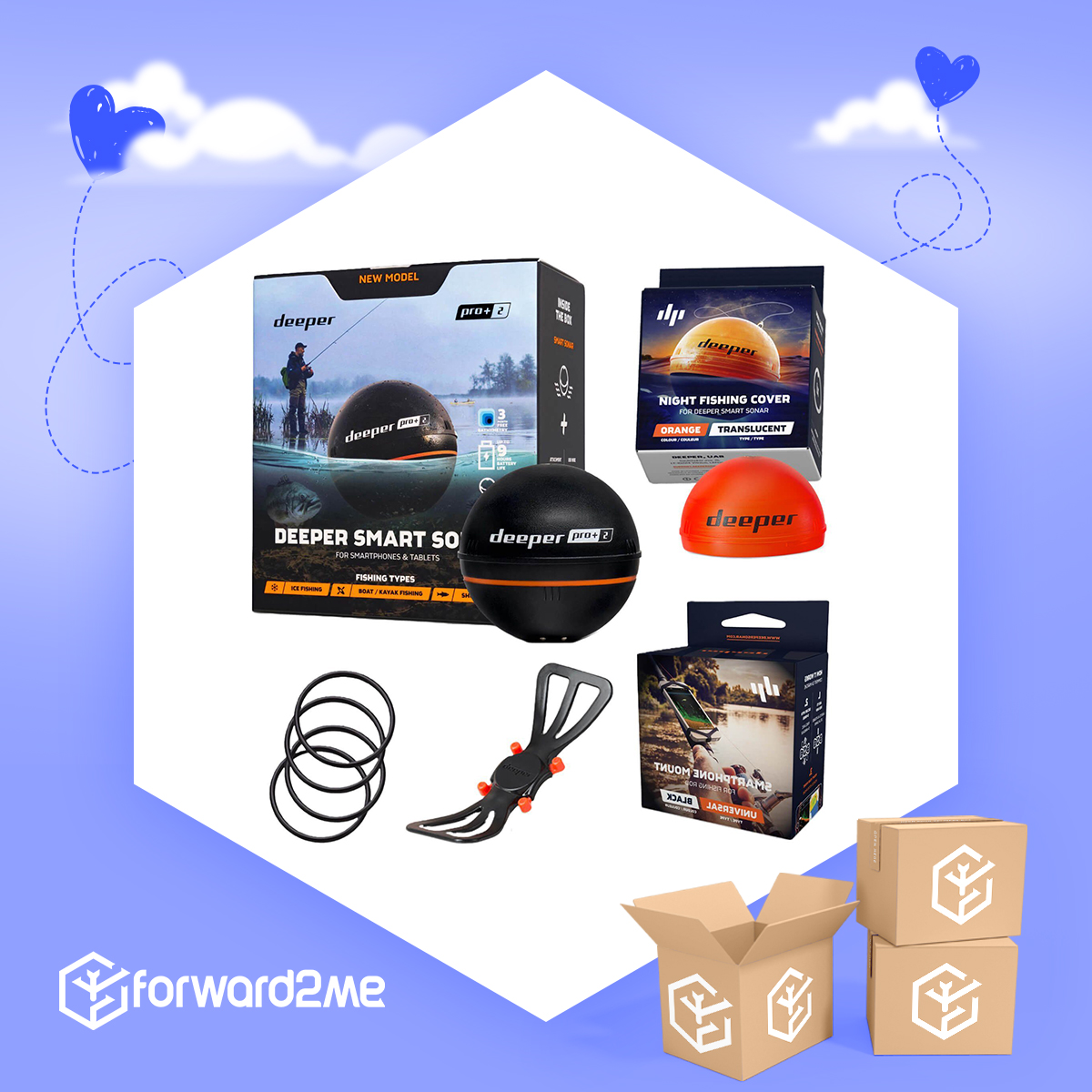 His next fishing trip is guaranteed to be a success with the Deeper Smart kit with a lightweight sonar with a scanning range and depth of up to 100m and a smartphone mount.
An Atari and LEGO collaboration? Your favorite geek will swoon over this building set for adults. He will surely enjoy putting this project together, building the scenes, and discovering Easter eggs.
The essential companion to The Last of Us, this book contains concept art, character designs, and astonishing settings and landscapes. The perfect gift whether he's a fan of the game or the TV series. Or both.
For His Personal Style
Whatever his style, a thoughtful accessory will last a long time and serve a purpose. From cozy scarves, hats, and gloves that will be very handy in the cold season to timeless watches and elegant ties or belts, find the perfect piece that will accentuate his style and remind him how much you care every time he puts it on. Make it personal with embroidered initials or an engraved dedication for that extra personal touch.
Out of the many accessories that men wear to compliment their outfits, belts are among the most important. This Armani Exchange leather belt in black is stylish, elegant, and versatile.
With these stylish gloves from Polo Ralph Lauren, he is perfectly equipped for the cold winter season, thanks to the high-quality wool that will spoil him with a snug, ultra-soft experience.
Show him he's on your mind 24/7 with a stylish watch. The Neutra Chronograph from Fossil boasts a timeless design inspired by mid-century architecture and can be engraved with your personal dedication.
Made from a resilient fabric, this wash bag from Mulberry has a smooth cognac leather handle, piping, and debossed logo at the front. A stylish and useful gift for the modern man.
Fragrances and Personal Care
A designer perfume gift set is a solid choice for a stylish, refined gift that is suitable for all occasions, Valentine's Day in particular, as it's safe to give at every stage of the relationship. Skin and hair products are becoming ever more prevalent gift choices, too, as more men are becoming invested in a care routine. And if he's sporting a majestic beard, you have the answer to "What's the best Valentine's Day gift for him?" in the shape of numerous beard oils, conditioners, combs, brushes, and trimmers.
A handsome gift set of eau de parfum and body & hand wash from Penhaligon's poised with lavender, incense and soft suede. Intense and irresistible, just like the gent you're gifting it to.
Enriched with sustainably sourced soothing camomile, the targeted formulas of the Molton Brown hair care gift set restore hair's natural moisture balance for enviably smooth, silky-soft locks.
The Philips OneBlade for face and body is the only tool he will need for his style. With a blade for the face and a blade for the body, it trims, shaves and styles any hair length.
Inspired by vast, open landscapes, the unmistakable sillage of Dior Sauvage has become a true signature scent for the man whose confident masculinity makes him unique.
The Perfect Gift Is the One Chosen with Care
We hope you've found the best Valentine's Day gift for him in our selection, regardless of his interests and the stage of your relationship. If you've been inspired to get him a special present, forward2me will help you with the international delivery from the UK and EU even if the retailer doesn't ship to your country so you can focus on what really matters.