Order from Amazon UK and deliver worldwide with parcel forwarding
Originally established as a book retailer, Amazon UK has become one of the UK's main online retailers over the past 20 years. Amazon UK offers just about anything you could wish to buy, and the prices are often the most competitive on the market. Whether you're looking to buy gadgets, beauty products, gardening tools, or even clothes, Amazon UK has you covered.
Amazon UK allows customers to purchase products from them directly, as well as from thousands of independent sellers. With this range of choice, and a review system that allows consumers to make informed decisions, it isn't hard to see why they are the first place many people look when they need to buy anything.
If you live outside of the UK, you can still buy from Amazon UK and have your items shipped internationally using forward2me's parcel forwarding service, so there's no need to miss out on the best prices.
How the process works
The process of ordering from Amazon UK to an international address with forward2me is really simple. All it takes is 5 easy steps!
Step 1 - sign up for your forward2me UK address
The first thing you need to do is sign up for our service, and after following the simple steps to create your account with us, you will be given your new UK address.
Step 2 - place your Amazon UK order
Next, head to Amazon UK (or any of your other favourite UK shops) and place your order, using the your free UK address as your delivery address.
Step 3 - we receive your parcel
After we receive your delivery, we will send you an email to let you know that it has arrived. Once your parcel arrives with us, we may need to check the contents to make sure it can legally be shipped to your forwarding address.
Step 4 - we ship it to you
Once we've let you know your parcel is with us, you can log into your forward2me account to select your preferred courier and pay for the shipping. We usually ship the same day so long as you make payment before 11 am UK time, and it is a working day.
Step 5 - Your Amazon UK order arrives at your home
The precise delivery speed will depend upon the courier you selected and local customs processes, but you can usually expect to receive your parcel within 1-4 days once we send it out to you.
How do we compare to other Parcel Forwarders?
| | Forward2Me | SkyPax | Forwardvia |
| --- | --- | --- | --- |
| 1kg Parcel Forwarding Prices from... | £9.20 | £12.00 | £13.90 |
| Cost of UK Address | Free | £12 | Free |
| Monthly Fee | None | £90 | None |
| Delivery Options | 6 | 4 | 4 |
| VAT Free Shipping | Yes | No | No |
| Combine & Repack Charge | £2 per package | £5 per package | First 3 FREE & then £2 per package |
| Free storage / Daily fee | 30 days | 30 days | 30 days |
*Prices quoted, correct at time of publish
How to cut the costs...
We also offer several additional services that can help you to save even more money.
COMBINE AND REPACK
We can consolidate your orders into one shipment in order to save you money on shipping. For example, if you want to place several orders from different UK based stores to your home country, we can store these packages for free for up to 30 days in our warehouse, and then ship them to you all in one go.
Your packages will still arrive in their own separate packaging, but the price for forwarding them all in one go will be cheaper, as we are able to get you a better deal.
VAT free shipping
If you are ordering from outside of Europe, you can take advantage of our VAT free shipping service. Value Added Tax is paid by residents of the UK at a rate of 20%, however exports to outside of the EU are usually free from VAT.
In order to avoid being liable for paying VAT, the retailer needs to prove that the goods have been exported, so delivering it to a UK address before forwarding it on would mean they were unable to prove this, even though the final forwarding address was outside of the EU.
In order to avoid paying VAT unnecessarily, we have set up a British VAT free warehouse in Guernsey, so that residents in non-EU countries can avoid this problem.
HOW MUCH WILL IT COST TO FORWARD MY PARCEL?
Use our pricing estimate tool, and you can lock the price for 30 days! Just enter the destination country and choose the item you are planning to send, and hit 'get estimate' to find out how much it would cost you
Does Amazon UK deliver to Spain?
While Amazon UK can ship to many parts of Spain, a large number of independent sellers on Amazon UK do not. When buying directly from Amazon UK, there's a chance they may be able to post your item directly to you, but in many instances, they won't be able to fulfil the order, and that's where forward2me comes in.
With your free UK shipping address, provided by forward2me, you can order items from Amazon UK as if you live there. Then, we can forward them onto you anywhere in Spain. There are still some items that can't be shipped to Spain, so make sure you check our prohibited list.
Does Amazon UK ship worldwide?
Amazon UK can ship around the world, to places like Australia, Japan, Lithuania and South Africa. But many independent sellers won't be able to do so, and that's where forward2me can help. Below we've put together a short list of some of the places Amazon UK can deliver. Even in these countries, you may need to use your forward2me forwarding address though, either because of the delivery area or independent sellers not shipping internationally. Often it comes down to whether a project is eligible for the Amazon Global program.

USA & Canada
Amazon UK can ship some of its products to all 50 states of America and across all of Canada.
South Africa
Amazon UK ships to South Africa as long as the item is eligible for the program. Some areas of the country may also not be eligible.
Angola
You cannot ship from Amazon UK directly to Angola. Or at least, the items that can are incredibly limited. This is where we can help.
Lithuania
Amazon UK can ship to Lithuania and all of eastern Europe.
Hong Kong
You can buy from Amazon UK and ship to Hong Kong as part of Amazon's Global program. Some sellers may not be able to do so, however.
Saudi Arabia & Israel
Both of these countries are part of the Amazon Global program and you can ship many items directly to either of them.
Other countries
Europe
Amazon UK can deliver a large number of items across Europe. This includes:
Austria, Belgium, Bulgaria, Cyprus, Czech Republic, Denmark, Estonia, Finland, France, Germany, Greece, Hungary, Ireland, Italy, Liechtenstein, Lithuania, Luxembourg, Latvia, Malta, Monaco, Netherlands, Norway, Poland, Portugal, Romania, Slovakia, Slovenia, Spain, Sweden, Switzerland and Turkey
Australia & New Zealand
While Amazon UK can deliver to both Australia and New Zealand, some states and territories may not be covered by their standard global delivery program.
Africa
Amazon UK operates delivery in a number of African countries, such as South Africa, Egypt and Kenya. Many other countries in Africa have much more reduced delivery options available and you are likely to need someone like forward2me to help. These include countries like Angola.
Hong Kong
Amazon UK can ship Amazon Global eligible products directly to Hong Kong
Asia-Pacific
Amazon UK can ship toChina, Indonesia, Malaysia, Philippines, South Korea, Taiwan and Thailand.
Latin America
Most countries in Latin America are covered by the Amazon Global program, including Brazil, Chile, Colombia, Costa Rica, Mexico, Panama, Peru, Uruguay and Venezuela.
Middle East and South Asia
You can order many Amazon Global eligible items to the Middle East and South Asia. Countries Amazon UK will deliver to include Bahrain, Israel, India, Jordan, Kuwait, Oman, Qatar, Saudi Arabia and United Arab Emirates.
Pay with confidence



Similar UK Retailers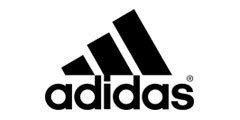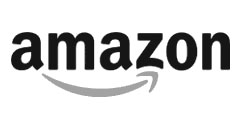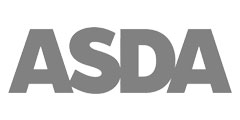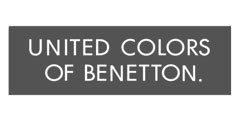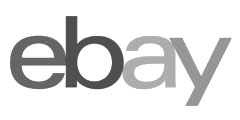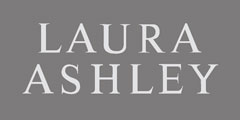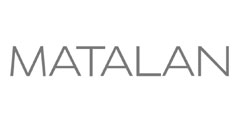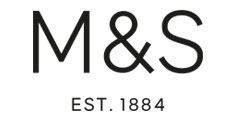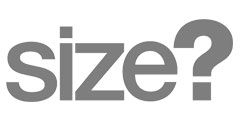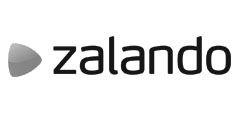 Looking for other great UK retailers? Take a look at how you can use our parcel forwarding service to order from over 200 countries worldwide, at these retailers.