Top Ten Romantic Valentines' Ideas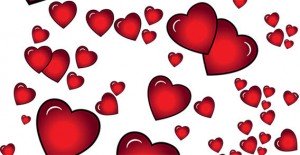 Forget
flowers,
forget
chocolate and perfumes...show your enduring, romantic love this year with
forward2me's
top 10 ideas for everlasting love - or at least love that lasts you through Valentine's Night!
1
. Create the perfect ambiance (no, not the blue flashing lights and neeh-naw kind) with subdued lighting, a beautifully-laid table, candles and music.
John Lewis
has a range of Valentines table decorations that are very romantic as well as beautiful.
Candles
always set the right mood and flatter
most
people. Definitely get the kids to bed early too. It's hard to be romantic with little interlopers around.
Gifts - this can be the crunch point in many a relationship. To avoid stony silence over a frosty, unromantic dinner for one, choose very carefully.
2
.
Personal electrical goods
(I know what you're thinking - see Ann Summers below) such as iPods, radios and sound systems are excellent choices. Why not buy an
iPod
and download his/her favourite music or the first song you danced to together? Remember the ambience though – she might be into death-metal but it doesn't make for romance...
Don't let the kids help to choose the gifts either unless divorce is the intended outcome. Whatever you do, avoid
household appliances
as gifts. Anything chore-related will wither your romantic chances unless it is draped with jewels or has an interesting extra setting... On the other hand though, most men love a
gadget
or a
power tool
and sometimes don't understand when a woman doesn't share this passion.
Oh, and,
personal grooming gifts
can also be misinterpreted. 'So you think I'm hairy, do you?' is not a good start to an evening of romantic conversation,
even if the hirsute ear you're whispering sweet nothings into is tickling your nose
.
3
.
Jewellery
is
always
acceptable. Make sure his/her ears are pierced before buying those expensive diamond studs and check ring sizes if you can.
Necklaces
are easier than rings to size and bracelets are still very popular –
Pandora
or
Troll charm bracelets
and bangles are all good choices.
4
. Lingerie is a very personal choice. Make sure you have the right size before you shop and go for luxury.
An M&S ten-pack of bottom warmers
might be practical but probably won't have the desired effect on your beloved. Try
Ann Summers
for something a little more exciting...
Very personal gifts
that show consideration and understanding sometimes mean a lot more.
5
.
Books by favourite authors
, even a magazine subscription that says 'take some time out and relax' are thoughtful presents.
6
.
Personalised gifts
or items such as a pen or bracelet that has an inscription - at forward2me we've even had personalised
converse shoes
sent as a Valentines gift.
7
. Chocolate. I
know
, I said avoid it at the beginning of this article but sometimes it's the best thing ever. Check with our
customer services department
if we can ship it out for you. For quality over quantity, try
HotelChocolat
.
8
. Love poems and romantic conversation. Try an anthology of
love poetry
for inspiration or some cheesy
chat up lines
to break the ice.
9
. Naughty things to make you giggle or to deeply offend if the relationship is on the brink...The
Valentines Gift Company
and
Not On The High Street
have some ideas that made us chuckle at
forward2me
.
The Morning After
10
. Keep up the romance with breakfast in bed. This
toast rack
from John Lewis is lovely or if you're feeling a bit naughty, use this
frying pan...
Although we can't ship you the man/woman of your dreams if you haven't already found love (they don't wrap well, and tend to be the worse for wear after the journey) we may well be able to help the romance along with our
secure international shipping
for those little luxuries. Hopefully you'll find some inspiration and your Valentine's soiree will be a success. Good luck!