Printers, Projectors and Paper shredders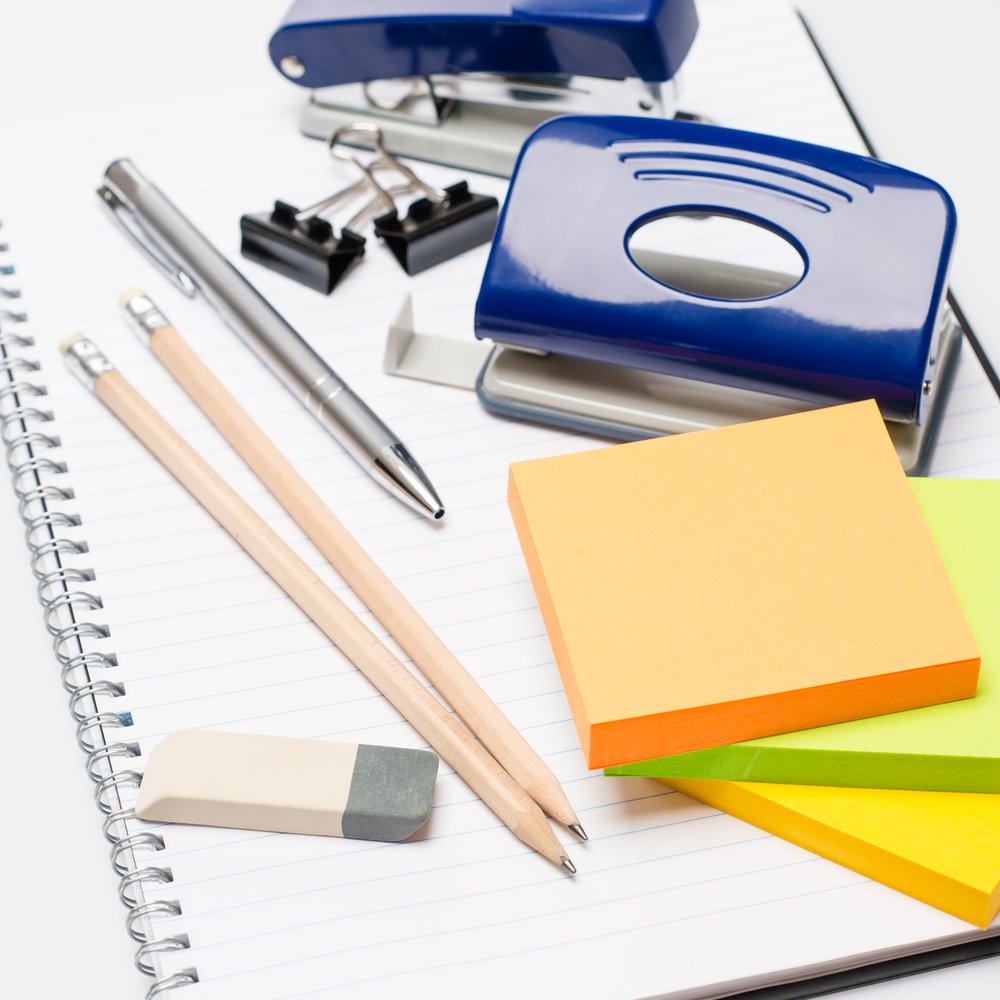 Whether you run a business, have kids doing homework or just like having posh pens and stationery, you probably need to buy office equipment at some point. As I sit here, I'm surrounded by useful bits and pieces that have accumulated over the years; from pens to calculators, even a good lamp and my favourite brand of notepad. The UK has a great selection of office supplies and we'd like to tell you more about the best places to source your equipment online.
Office Furniture
Seems like a good place to start... Whether you need a fold out desk, a laptop base or a full home office, take a look at what's on offer online. John Lewis have a good selection of office equipment. IKEA also have an affordable range. For more professional office furniture, try Viking-Direct. Don't forget that we can ship bulky items - even filing cabinets and office storage using our bespoke large item service.

Lighting
A crucial piece of office equipment is the desk lamp. A decent light is sometimes hard to come by. IKEA and John Lewis also do reasonable desk lights but for something more professional, try Luxo.
Stationery
Did you know that there's a National Stationery Week here in the UK? We've become a bit obsessed with office equipment and stationery...although I'm just as bad! I love Moleskine pads and notepads, simple, elegant and very handy. A nice pen is also lovely to own - get it engraved to stop others from pinching it, especially if it's a Montblanc or something special from Websters. Use our door-to-door tracked service for your office equipment so that you can keep writing in style. Pens make great gifts too.
Have you got a special occasion coming up? Do you need invitations or thank you cards? Then take a look at paperchase. Bespoke stationery is available online from TheStationeryBox or Honey Tree. For ethical stationery, check out the Eden Project website.
Printers
If handwriting sounds so very 20th century, you probably use a PC or tablet hooked up to that essential bit of office equipment: the printer. Nowadays printers seem to be cheaper than the refills! You can get a very decent looking, colour, all-bells and whistles printer/copier/scanner for a very tidy sum. Have a look at PC World, Currys and Maplin for a good range. Just check with our customer services department and your country of residence to ensure that your purchase will be compatible.
Projectors

Another favourite of our customers, whether you want one for work or play they are ideal for presentations, teaching, watching movies all in outstanding quality! They are readily available from the Projectorshop24, Richersounds and Amazon for whatever purpose you need. If you need ceiling mounts, spare projector parts or you want a second hand projector we receive loads from eBay so why not get yours with forward2me today?
Tech
I have just found myself drooling over a 3-D printer...They are gradually coming down in price and I've just seen a hand-held one in Maplin for under £100 which could either be useful or really, really messy, I'm not sure which... If you haven't already got an iPad because you couldn't do 'proper' work on it; now is the time. Microsoft have just released an Apple-friendly version of their Office suite. Over 12 million downloads in the first week alone...So just shop online for all your office equipment and let forward2me do the rest.