Keeping up appearances!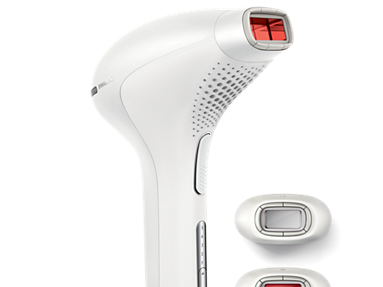 Come the summer time, it's only natural that we find ourselves with more skin on show!
When the heat is on, we'll often be wearing shorts, dresses, and generally fewer layers. As such, summer is the time for taking steps to look after ourselves – investing in personal care / grooming toiletries and tools.
Here are some of the most popular products our customers have been buying to keep up appearances this summer!
Hair Removers
Unwanted hair is one of the first things we look to address when the summer arrives, especially if you're due to head to the beach! Epilators are always a good choice and this Braun Silk epil wet and dry epilator is cordless and can be used either in the bath, shower or on dry legs.
IPL hair removal devices are also very popular – using gentle pulses of light to naturally shed hairs in the 1-2 weeks post treatment, also inhibiting further regrowth. This Philips one has been a favourite of our customers so far this year.
Hair lighteners
Hair lightening creams are a very quick and simple way of reducing the appearance of dark hairs on the body or face. This one from Boots is very affordable and easy to apply, giving you the confidence to lose those layers!
Sun Protection Cream
Staying safe in the sun has never been higher in public consciousness. Dermatologists recommend that when sitting in the sun, you use a high protection sunscreen of at least SPF 30 which also has high UVA protection. Once a day sun creams have the appeal of lasting longer on the skin and this Calypso one is also water resistant. Marks and Spencer has a range of sun protection creams created by leading Australian sun care experts. Available in a wide selection of sun protection factors, Sun Smart sun lotions are the perfect choice for the whole family.
Shampoos, conditioners and deodorants
Personal care isn't just for the summer months; everyday essentials such as shampoos, conditioners and deodorants are required the whole year through. But just because you might consider these items to be 'essentials', it doesn't mean you can't treat yourself to some gorgeous products. Lush UK has a gorgeous smelling range of bath, hair and body products, all of which are handmade and 100% vegetarian.
Another brand of products that you can feel good about using is Burt's Bees. Harnessing the power of nature to help your skin work beautifully, the majority of their products are made from 99% natural ingredients and over half are 100% natural. As well as a full range of products for adults, Burt's Bees also do a gorgeous collection of products for babies.
Shaving and grooming
Keeping up appearances doesn't just apply to the ladies… These days, shaving and grooming is serious business. For everything from shaving preparation to electric shaving devices, beard grooming accessories and wet shaving blades, visit https://www.shavers.co.uk/ Male grooming doesn't just stop at beards; pre-and post- shave products, along with haircare and oral care are all essential for the modern-day man's grooming kit.
You can get hold of any of the above products from any country in the world via forward2me's parcel forwarding service. To get a quote, please click here.
*Please note - Some alcohol based products and aerosols, perfumes and nail varnishes can be classed as Dangerous Goods for shipping purposes and attract an extra fee for shipping. Please contact Customer Services to check before you buy.