Have you ever wanted to build your own Millennium Falcon? Well now you can!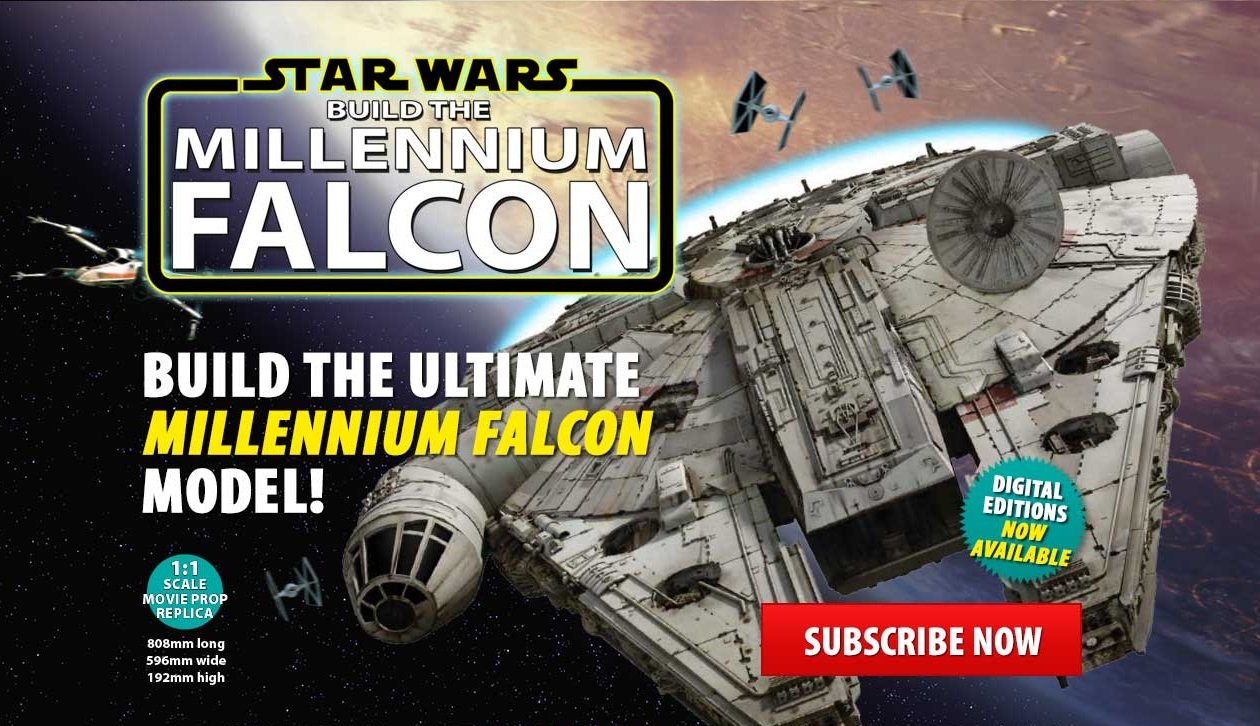 Many people in the UK build models using magazine subscriptions where you pay in instalments and construct the model gradually. Here at forward2me, we've shipped a few of the latest Build Your Own Millennium Falcon magazines and kits out to our customers.
Star Wars was made in 1977 (that makes me feel soooo old) and its popularity hasn't waned. In fact, it has been through something of a renaissance recently with the news that Disney are going to make the next films in the series. If you want to build your own Millennium Falcon, I'd start now!
Take a look at the magazine's website. The model does sound pretty cool. It can be illuminated and has moving parts. It's also a scale replica of the original prop used in the film way back...ahem...yup, that long ago, in a galaxy far, far away...
Model Space also have build your own cars, ships, planes and even a build your own robot!
The magazine offers pretty good looking 'freebies' - the first edition is free, so is a T-shirt and some figurines. Make sure that you know what you're letting yourself in for, though. Check how many editions there are and how much each one is before deciding whether or not you want to commit to building your own Millennium Falcon. Then just use our secure international shipping to deliver the magazine and model making gear straight to your door.
If you like to build sci-fi models in general, take a look at the U.S.S. Enterprise model kit from Revell. Hobbycraft sell this kit and many more besides. Other places to buy models in the UK include Amazon and of course, the classic Airfix. So whether you want to build your own Millennium Falcon, add to your existing model collection or develop your model engineering skills, take a look online. Remember, if you have any problems using your international credit card, just contact our customer services department and we can help by using our personal shopper service.
Something else you might find interesting is 3-D modelling. The 3-Doodler pen is a fun thing to make models with. You can create all sorts of things - I have one of these and use it to make trees and shrubs for garden designs, jewellery and all sorts of things.
If you feel as if you live in a galaxy far, far away, you needn't. Forward2me can bring you everything you need if model making is what you are into. Hans Solo would be proud of the speed of our international delivery!