Choose the Best of British with forward2me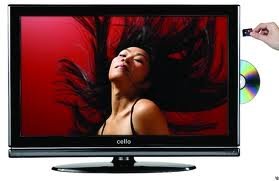 The Uk's national pride peaked in 2012. The Queen's Diamond Jubilee and the Olympics brought on a surge of patriotism that is only just beginning to dwindle. Here at forward2me, we wondered if we could rekindle some national pride and find a bit of the 'feel good factor' before it fades away completely. We've done some research into the very best of British products that we'd be very proud to export and found out some surprising things along the way that we thought we'd share with you.
The Bradshaw family in Kent has decided to only use British goods for a whole year. On their
blog
, it's surprising to note the things they had trouble buying. Tea, for example and even vinegar produced by what are very familiar British household names, are now manufactured overseas. Food aside, there are many other things that they
could
get, which, surprisingly, included
electronics
that turned out to be cheaper than the equivalents manufactured in China.
There are several useful directory sites that list companies that are largely based - and still manufacturing in the UK. Using the UK's abundant natural materials such as wool, and traditional, quality craftsmanship, manufacturers make high quality goods that we could proudly ship out to you with our secure international delivery service.
The
Best of British
site focuses on high quality goods including some beautiful jewellery and even lists sports clothing and items for children as well as furniture and homewares.
Buy British
lists many companies from
electric guitar manufacturers
to pushchairs and wet wipes.
Make it British
has a directory with many fashion items and hand-made goods including beautiful leather goods and handbags, as well as an interesting news section if you fancy finding out more about British success stories.
Buy British.co.uk
has a large section about British music and culture as well as a directory (as yet a little sparsely populated).
So if you need a UK forwarding address, use
forward2me
and we'll ship the very best of British straight to your door!